Same Day Music is an
authorized Event dealer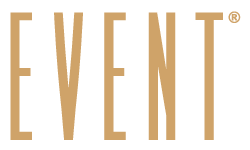 Event TR6 Biamped Tuned Reference Studio Monitors
Event calls these new speakers Tuned Reference because their frequency response is specially tuned to provide superbly accurate monitoring - so you can be sure your mixes will translate properly to other playback systems. The TR6 features a 25mm soft dome neodymium tweeter and a carefully designed, magnetically shielded 6.5 in. mineral-filled polypropylene cone with a big, 1-1/2 in. diameter voice coil. The TR6 is powered by two 50-watt power amplifiers. These custom components are coupled with a powerful new amplifier that delivers clean, clear, 'mixes-you-can-trust'-monitoring at an unbelievably low price. TR monitors feature XLR, 1/4 in. (TRS) and RCA inputs so they're easy to connect to any studio, and magnetic shielding. Specifications include 45Hz - 20kHz frequency response and dimensions of 8-1/8 x 12-1/2 x 10 inches. Now get busy making great mixes!
Do your mixes suffer from buried vocals, overwhelming bass, screetchy guitars, or other sonic unpleasantries? No doubt your monitors simply aren't giving you an accurate picture of what's going on in your mix. How to make the problems go away? Switch to Event monitors - the monitors famous for their "mixes you can trust" sound. (Just ask the people who have won Grammy awards for mixes they've done on them.)
And now it's easier than ever to make the switch. Introducing the Tuned Reference Biamplified Direct Field Monitor System. The name tells the whole story: These monitors are precision tuned to provide flat frequency response and uncolored sound, giving you a true sonic reference for mixing. So when you mix on a Tuned Reference monitor, you know your mixes will translate accurately to other playback systems. (Which is, after all, the whole point.)
You might think that this level of mix precision comes at a high price. But thanks to a powerful new ultra-efficient amplifier (actually two of them, since these are biamplified systems), Event is able to bring you high definition, non-fatiguing monitoring at prices so low they're downright silly. But don't let the cost fool you: The TR series monitors are filled with time-tested Event technology, and designed by the same engineering team behind our full line of critically-acclaimed monitors.
So pick up a pair of TR monitors today. Your mixes will thank you.
Same Day Music is an authorized dealer of
Event
products.
Specifications
Low Frequency Driver: Magnetically shielded 6.5 in. mineral-filled polypropylene cone with 1-1/2 in. diameter high-temperature voice coil and damped rubber surround
High Frequency Driver: Magnetically shielded 1 in. diameter ferrofluid-cooled natural silk dome
Frequency Response: 45Hz - 20kHz, +/-3dB, ref. 500Hz
Output Level (SPL): > 106dB
Crossover: 2.6kHz, active fourth-order
Inputs: Balanced XLR and 1/4 in.; unbalanced RCA
Indicators: Power-on LED
Protection: RF interference, output current limiting, over temperature, turn on/off transient, subsonic filter, internal fuse
Dimensions: 8-1/4 in. W x 12-1/2 in. H x 10 in. D
Same Day Music is an authorized dealer of
Event
products.