Same Day Music is an
authorized EVH dealer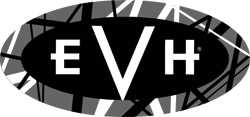 Shred like Ed with this monster head! Eddie and Fender worked together to develop the EVH 5150 III amplifier head -- an amp worthy of the Van Halen name, with full-on guitar-god tone. Made to EVH's exacting specifications with 3 channels and 100 watts RMS, the 5150 III has all the same features Eddie uses to create his signature sound, including the footswitch. Dynamic, harmonically-rich tones sing through the custom cabinet.
The EVH 5150 III is the brainchild of Rock and Roll Hall of Fame inductee Edward Van Halen, and the legendary tone masters of Fender. Combining all the features, quality standards and tone Ed requires and demands of his gear, this amplifier sits in a class by itself. It gives you very flexible tones that range from clean or crunch to full-out distortion, for limitless inspiration. Includes a footswitch.
Features:
- Made to Edward Van Halen's exacting specs, this is the exact amp used in the studio and on stage by one of the only true living legends of the guitar.
- Heavy duty hardware and construction, vertically-mounted preamp tubes with premium sockets. It's rugged and roadworthy!
- Custom made transformers and special biasing help achieve Edward's fabled Variable AC effect.
- Lower-noise preamp circuitry. Less hiss & hum than many ultra-high gain amplifiers.
- Preamp designed to add extremely high harmonic content. Makes notes seem to jump out of the guitar, and inspires creative, unpredictable playing.
- Footswitch with color-coded LEDs included: instantly select any of the three channels with one button push; selection is easily visible on a darkened stage; FX loop can also be selected.
Same Day Music is an authorized dealer of
EVH
products.
EVH 5150 III Head Specifications
* Type: Tube Amplifier (head)
* Output: 100 Watts RMS
* Ohms: 4, 8, or 16 Ohms (selectable)
* Channels: Three channels with channel switching
* Covering: Ivory textured vinyl covering with a EVH striped metal grille
* Weight: 55 lbs. (25 kg)
* Dimensions:
* Height: 10.25" (26 cm)
* Width: 29.75" (75.5 cm)
* Depth: 11.5" (29.3 cm)
* Power Tubes: Four 6L6 tubes
* Preamp Tubes: Eight 12AX7 tubes
* Four-button footswitch included
Same Day Music is an authorized dealer of
EVH
products.
Designed by Eddie for accurate tone@100 watts@Selectable 4, 8, or 16 ohms@4 x 6L6 power, 8 x 12AX7 preamp tubes@3 channels@Includes 4-button footswitch
Same Day Music is an authorized dealer of
EVH
products.