Same Day Music is an
authorized Garritan dealer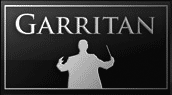 Experience the Ultimate Collection which combines six Garritan virtual software instrument libraries on one easy-to-install flash drive. The musical resource for a variety of superior sounding virtual instruments for any musician. Garritan Ultimate Collection works as a standalone program or as a plug-in, so it easily integrates with DAWs, sequencers and notation software.
Includes:
- Instant Orchestra
- Jazz & Big Band 3
- World Instruments
- Personal Orchestra 4
- Classic Pipe Organs
- Concert & Marching Band 2
All six libraries are easily installed from a single flash drive.
Same Day Music is an authorized dealer of
Garritan
products.
System Requirements
Running Garritan Ultimate Collection is dependent on the speed of your computer. The faster the processor the better.
- PC: Core 2 Duo CPU or better recommended
- Windows XP and up
- Mac OS X 10.7 and up
- 1 GB Minimum, 2 GB RAM recommended.
- 15 GB of free hard drive space
- Hard drive speed of at least 7200 RPM preferred
- Monitor with 1,024 x 768 resolution or better
- A sound card compatible with ASIO 2 (PC) or Core Audio (Mac)
- Internet connection for updates and online registration
Optional:
- MIDI: A MIDI interface may be required if you are using a MIDI keyboard. Many keyboards now use USB.
- The ability to assign controllers within your keyboard, music program, or sequencer are recommended.
- High-quality speakers and amplifier, or high-quality headphones
Same Day Music is an authorized dealer of
Garritan
products.