Same Day Music is an
authorized Garritan dealer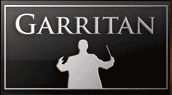 The Garritan World Instruments Collection -- a complete world instruments collection. The World Instruments library contains hundreds of high-quality instruments from all corners of the globe. Garritan World Instruments offers more ethnic instruments than any other single library. You can build instrument groupings exactly as you wish. It lets you create solos, various sections and groupings, Ewe ensembles, Taiko ensembles, drumming circles, oriental orchestras, or any group of your choosing.
No sampler required
The entire World Instruments library is integrated into the ARIA Player and works as a virtual instrument. There is no need to purchase a separate sampler.
Intuitive controls
The controls in Garritan World Instruments are streamlined and standardized, so that you can quickly become familiar with the library. Advanced functions such as auto-legato, playable tremolos, alternation, tongue/slur, and other controls provide realistic results with minimal effort.
Universal format
Garritan World Instruments support all popular formats, both Mac and PC, as a standalone program or as a plugin (VST, RTAS, and OS X Audio Units), and works with supported notation programs. Garritan World Instruments can transform your computer into an ethnomusicologist's dream.
World tunings
A unique feature of the Garritan World Instruments is its support for Scala files to adjust to different temperaments and tunings. While many ethnic sample libraries are equal temperament, based on Western tuning, Garritan World Instruments supports Scala, a standard file format for musical tunings that supports hundreds of different scales. With Scala support, musicians can play an instrument in its native form.
System requirements3 GB of free hard disk space.DVD drive required for installation.PC: Windows(r) 7, Vista(r) or XP(r), Core Duo CPU or better.Macintosh(r): OS 10.5 or higher, Core Duo Mac Intel or better.Hard drive speed of at least 5400 RPM.A sound card compatible with ASIO (PC) or Core Audio (Mac).A MIDI or USB interface may be required if using an electronic keyboard. A full-size keyboard with Mod Wheel and assignable controllers is highly recommended.
To play large ethnic ensembles, 2 GB of RAM or more is recommended.
Instrument List
Africa: Kora, Domu, Begana, Mijwiz 1, Mijwiz 2, Arghul, Ewe drum collection, Udu drums, Doun Doun drums, Talking drums, Djembe, Mbira, Log drums, Balafon, and many other African instruments.
China: Erhu, Guzheng, Pipa, Yuequin, Bawu, Di-Zi, Guanzi, Hulusi, Sheng, Suona, Xiao, Bo, Darangu, Lion Drum, Bianzhong, Temple bells & blocks, Chinese gongs & cymbals, and various other Chinese instruments.
India: Sitar, Sarangi, Tambura, Electric Sitar, Small Zheng, Yuequin, Bansuris, Pungi Snake Charmer, Shenai, Indian Whistle, Harmonium, Tablas, Dafli, Damroo, Chimtas, Dhol, Manjeera, Mridangam, Naal, Pakhawaj, Tamte, Tasha, Tavil, and many other Indian instruments.
Japan: Taiko Drum collection, Koto, Shakuhachi, Hichiriki, Sanshin, Shamisen, Knotweed Flute, Okedo, Tebyoshi, Tsuzumi and other Japanese instruments.
Other Asian Regions: Jobi Baba, Piri, Gopichand, Dan Tranh, Dan Ty Ba,Tangku Drum, Madal, Luo & Thai Gongs, Gedul, and more.
Europe: Celtic & Wire Strung Harps, Mandolins, Zitter, Collection of Recorders, Irish and other whistles, FDouble Flutes, Overtone Flutes, Sideblown Flutes, Folk Flutes, Chanters and Bagpipes, Bodran, Hang drum, Jews harps, accordions, Alphorn and many other European instruments.
Middle East: Oud, Santoor, Duduk, Maqrunah, Duff, Dumbek, Darabuka, Riqq, Zarb, Zills and other Middle Eastern instruments.
North America: Banjo, Dulcimer, Zither, Washtub Bass, Native Flute, Fife, Bottle Blows, Slide Whistle, Powwow drum, Buffalo drum, Cherokee drum, Pueblo drum, Log drum, Washboard, Harmonicas and more.
Latin America: South American & Veracruz Harps, Guitarron, Quena, Tarka, Panpipes, Ocarinas, Steel Drums, Bandoneon, Berimbau, Bombo, Rain Stick, an extensive Latin Percussion collection, and more.
Same Day Music is an authorized dealer of
Garritan
products.
System Requirements
Running Garritan World Instruments is dependent on the speed of your computer. The faster the processor the better.- Core 2 Duo CPU or better recommended - Mac and PC.
- 2 GB RAM recommended to play the complex ethnic ensembles.
- 3 GB of free hard drive space
- Hard drive speed of at least 5400 RPM
- Internet connection for download version, updates and online registration.
- DVD ROM drive required for boxed version installation.
- Monitor with 1,024 x 768 resolution or better
- A sound card compatible with ASIO, DirectSound, or MME
- MIDI or USB Interface: A MIDI interface may be required if you are using a MIDI keyboard. Many keyboards now use USB. The Mod Wheel on the keyboard controls volume (on winds and bowed strings) so make sure to move it up to an audible level. If you do not have a Mod Wheel, then have the ability to assign the controller within your music program or sequencer
- High quality speakers and amplifier, or high quality headphones.
- Note: Sibelius does not have a soundset for World Instruments. Many ethnic instruments do not use conventional notation.
Same Day Music is an authorized dealer of
Garritan
products.