Same Day Music is an
authorized Genz-Benz dealer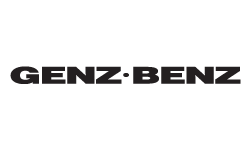 Introducing the Shenandoah 150LT by Genz-Benz, delivering their critically acclaimed, acoustic tone in a lightweight, 26.5 lb compact package. The Shen 150LT offers two identical channels with XLR & 1/4-inch inputs. Each channel has a 3 band EQ with parametric mid range controls and a Phase switch to help prevent unwanted feedback. The power amp delivers 150 watts of clean headroom into the internal 12-inch speaker and tweeter and pumps out over 200 watts with its optional 8 ohm extension cabinet.
This model is further enhanced by the onboard 24 bit digital effects processor that produces studio quality lush reverbs, delays and chorus effects. Additional features include a studio quality D.I and three separate effect loops, ensuring that the Shenandoah 150 LT will be perfect for cafe, club or arena.
Features
- Lightweight 26.5 lb. compact design
- 2 identical channels w/ XLR and 1/4-inch inputs
- All input signals mix together
- 3-band active EQ w/ sweepable mid frequencies
- Powerful 150W/200W class D poweramp
- Phantom power for condenser mics
- 24 bit studio quality DSP with 15 preset digital effects
- Custom-voiced 12-inch loudspeaker
- Compression Bullet tweeter w/ level control
- Excellent stage monitor w/ 3 separate direct out sends
(Ch.1, Ch.2, Ch.1 & 2)
- Compact monitor shaped cabinet design
- Lightweight 9 layer plywood construction
- Protective metal speaker grille
- Extension speaker jack for optional 8 ohm cabinet
Same Day Music is an authorized dealer of
Genz-Benz
products.
Power Output RMS:
- 150W W @ 8 ohms
- 200W @ 4 ohms
Cabinet Response: 70 - 18k HZ
Speaker Configuration: 12-inch & Tweeter
Weight: 26.5 lbs.
Dimensions (H x W x D): 19 x 18 1/4 x 13 in.
Same Day Music is an authorized dealer of
Genz-Benz
products.