Same Day Music is an
authorized Gibson dealer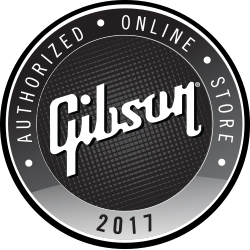 It happens all the time - you're playing guitar, and come up with an amazing song idea. Then it's gone. And you can't get it back. Memory Cable -- a premium-quality instrument cable for guitar or keyboards -- captures your inspiration instantly so you'll never lose a brilliant creative moment again.
A recorder/preamp in a cable
The Memory Cable's built-in, super-compact recorder saves up to 13 hours of your playing onto a 4 GB Micro SD card. And with 44.1kHz/16-bit resolution, the audio quality is ideal for transferring over to computer-based, multitrack recording programs.
Features:
- 8 hour battery life
- Stores over 13 hours of audio with included 4GB MicroSD card
- Uncompressed recording -- CD-quality 44.1kHz/16-bit fidelity
- Mac/Windows/iOS/Android compatible WAV file format
- Simple user interface, with included reference card
- Insulated ends minimize chance of shocks
- Recording technology by TASCAM
- Doesn't need to be plugged into an amp to record.
Same Day Music is an authorized dealer of
Gibson
products.