Same Day Music is an
authorized Grundorf dealer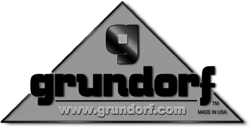 Another Grundorf original design. The Grundorf G-Screen Checkmate DJ facade has everything you have always wanted in a great facade. Now the setup can look as sexy as the DJ. Hide your gear behind a facade that conceals the LED lighting fixtures while allowing the light to cast a subtle glow through the facade.
Durable carpeted wood frame construction and elegant patterned panels provide the components to conceal your favorite LED lighting. Tough, pliable, impact-resistant, plastic composite panels are also scratch resistant and opaque to conceal your DJ equipment. Easy cleanup with soap and water. Plastic panels are field-replaceable.
Care and Cleaning of these panels: Clean only using a soft cloth or sponge and mild soap and water. Never use abrasive cleaners or cleaners that contain chemicals. Never use Scotchbrite, or Brillo pads, etc. They may harm the finish on the panels.
Features:
- Light weight
- Classy, stylish appearance with or without lights
- Fits around our AT-5422 or AT-6022 Tables!
- Folds flat
- Unique checkmate pattern
CAUTION: Although these panels are Class A fire rated, they can be deformed with excessive heat. Never expose to heat over 140*F. Keep all heat sources 2-3 inches away from this product.
Same Day Music is an authorized dealer of
Grundorf
products.
- Dimensions (HxWxD): 48.25 x 31 x 5 inches
- Weight: 39.5 Lbs / 17.8 Kgs
Same Day Music is an authorized dealer of
Grundorf
products.