Same Day Music is an
authorized HAZ Laboratories dealer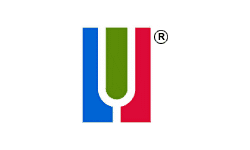 MU-TRON III+TM translates the envelope or "volume profile" of every musical passage automatically into an easily-controlled, vowel-like sound, as you play. Use the MU-TRON III+TM to create a variety of synthesizer sounds with most electrified instruments: guitar, bass, keyboards, drums, flute, saxophone, brasses -- even microphone. The sharper your attack and the more percussive your instrument, the wilder your sound will be. Besides providing that inverted "snap" (perfect for funky bass), MU-TRON III+TM also functions as an automatic "wah" pedal. Full instructions are included, but you decide how far you want to go.
Features:
- Power: On-off switch.
- Low Battery/Sweep Limit Indicator: monitors the batteries' condition and aids in setting the depth control.
- Range switch: emphasizes high or low frequencies.
- Drive switch: shifts the filter up or down for two totally different effects.
- Mode switch: high-pass, band-pass, low-pass or notch filter characteristics, for accentuating different regions of audio band, allowing four distinct tonal images.
- Depth control: a sensitivity control for optimum operation from any musical source.
- Peak control: for varying filter "sharpness" from a subtle accentuation through a distinct vowel sound to high resolution filtering that "plays" individual overtones.
- Bypass footswitch: a true, passive bypass switch for routing the audio signal around the effect.
DIP-Switches (internal): permit you to customize your MU-TRON III+TM to highlight your instrument and playing style. Two switches tailor the high and low frequency ranges. Three switches control the way the MU-TRON III+TM follows the dynamics of your instrument. The last switch allows the Low battery L.E.D. to double as a sweep limit indicator.
Same Day Music is an authorized dealer of
HAZ Laboratories
products.
- Input: 1/4" gold-plated phone jack.
- Output: 1/4" gold-plated phone jack.
- DC Power: Jack for H'A'Z Model PS-1 power supply
- Input Impedance: Greater than 60K ohms (20 - 20 kHz)
- Output Impedance : Less than 2.6K ohms (20 - 20 kHz)
- Maximum Undistorted Output Signal: 10V peak-to-peak
- Power Supply: 2 9-Volt batteries (not included) and/or optional power supply (H'A'Z Model PS-1, for operation from 120 VAC 60 Hz)
- Weight: 3.25 lbs. without batteries
- Dimensions: 9 in. long X 5 in. wide X 3.125 in. high
- Components: Gold-plated stereo 1/4 in. jacks, 1% metal-film resistors, state of the art surface mount technology for highest reliability
- Construction: Heavy-gage steel bottom with baked-on industrial enamel finish. Heavy-gage aluminum front panel
- Quality Control: Each unit is calibrated, 100% tested, and played
- MADE IN U.S.A.
- Options: H'A'Z Model PS-1 Power Supply (120 VAC 60 Hz input)
- Specifications subject to change without notice.
Same Day Music is an authorized dealer of
HAZ Laboratories
products.
Shipping Weights and Dimensions

Shipping Weight: 4 lbs
Shipping Dimensions: 10 x 6 x 4 in