Same Day Music is an
authorized Hot Wires dealer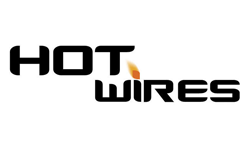 Hot Wires MP Combo Power and Audio XLR Cables maximize the convenience of powered speakers, reliability and are easy to use. Made convenient with both power and audio sent with just one cable run, makes only one power drop necessary. Different lengths available ensure that there is plenty of length to accommodate any setup.
Power connections are made via industry standard IEC plugs, compatible with most popular powered speaker models. Hot Wires combo cables provide reliability in connections, great sound quality, and ease of use.
Hot Wires MP Combo cables carry both AC power and double-shielded line level signal. This means that only one power drop is necessary by the mixing position, from which power and audio can be sent w/ just one cable run. With just one cable, there is no added clutter and is a great alternative to running multiple extension cords and microphone cables.
All Hot Wires cables come with a Lifetime Warranty!
Same Day Music is an authorized dealer of
Hot Wires
products.