Same Day Music is an
authorized Ion Audio dealer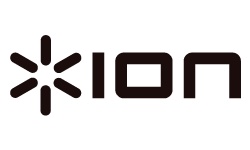 Ion Audio's House Party PA System is the easiest way to create an instant dance party anywhere. This powerful and flexible all-in-one sound system will amplify almost anything--iPad, iPhone, iPod, Android devices, microphones, and instruments.
Beat-Sync'd Lights and Booming Sound
House Party's built-in lighting automatically bursts into action, pumping and pulsating in time with your music while changing colors and patterns. These dazzling and colorful light patterns are projected onto ceilings and walls, giving you an instant party atmosphere, while its powerful speaker fills the room with thumping bass and dance-club energy.
Convenient Wireless Connection
Plus, House Party's wireless capability means you can keep your iPad, iPhone, or other Bluetooth music-playing device right by your side as you blast your music. You can adjust volume, skip tracks, or even mix between tracks using popular DJ apps, all while you dance and stay where the action is. Plus, House Party also has an 1/8-inch input--to connect non-Bluetooth music players--and a microphone/instrument input, so you can connect guitars, keyboards, or a microphone and really get the party started.
Multiple Modes
House Party's lights can be set to Beat Mode or Party Mode. In Beat Mode, the lights swirl and pulsate in time with your music. In Party Mode, there are no rules! The lighting takes on a life of its own. The lights can also be turned off, so you can use House Party for music only.
Features:
- Stream music wirelessly from any Bluetooth music player
- Works with iPad, iPhone, iPod touch, Kindle Fire HD, Android devices, and more
- Projects colorful, spinning light patterns onto walls and ceilings
- Lights change in pattern, pulsate with your music, or can be turned off
- Ultra-compact, durable design for maximum portability
- 1/4-inch (6.35mm) input for connecting microphones or instruments
- 1/8-inch (3.5mm) auxiliary input for amplifying other audio devices (cable included)
Includes:
- House Party
- Audio Cable with 1/8-inch (3.5mm) connector
- Power Adapter
- Quickstart Guide
- Safety & Warranty Manual
iPad, iPhone and iPod are trademarks of Apple Inc., registered in the U.S. and other countries. Bluetooth is a registered trademark of Bluetooth SIG. Android is a trademark of Google Inc. Kindle Fire is a registered trademark of Amazon.com Inc.
Same Day Music is an authorized dealer of
Ion Audio
products.