Same Day Music is an
authorized JBL dealer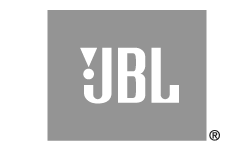 The JBL EON 518S Powered Subwoofer: Powerful Low-End Response For Your EON System
Representing the next generation of its groundbreaking and industry-standard EON series portable loudspeakers, today JBL is introducing the EON 500 series. The unveiling of the EON 500 series self-powered and lightweight speakers immediately raises the bar in the category of molded powered loudspeakers in all aspects, from industrial design to sonic performance, integrated utility and portability.The EON 518S is an 18-inch, direct radiating, high performance powered compact subwoofer system. Designed to extend low frequency performance of any EON system. It also offers the convenience of an integrated crossover and stereo loop-thru capability. The EON 518S is comprised of a 460 mm (18") Differential Drive woofer driven by a 500 watt Class-D digital amplifier.
Features of the JBL EON 518S Powered Subwoofer:
The EON 518S is a powerful add-on to any EON system, delivering added low-frequency response for live sound reinforcement, speech and vocals, music playback in entertainment, A/V, and institutional venues - especially when ease of use and portability are important factors.Beyond the EON systems, the 518S can extend the low-frequency output performance of any powered and non-powered full-range speaker systems.
- 500 watt High-Performance Powered Subwoofer System
- True portability weighing only 65 pounds (29.5 kg)
- Compact enclosure
- Designed handles with comfort rubber grips for easy transport
- 18-inch Differential Drive low-frequency driver with neodymium magnet for low-distortion and light weight
- Efficient Class-D digital amplifier technology
- Stereo balanced loop-through outputs
- Integrated and switchable High Pass Filter on loop-through outputs
- Easy "daisy-chain" connections for extending the system
- Polarity reverse selector
- Integrated 36 mm pole mount socket for sub/satellite applications
- Rugged DuraFlex finish
The JBL Story
JBL's history is rooted in that of its namesake and founder, James B. Lansing. A true pioneer in Professional sound technology, Lansing developed many processes and products from the earliest motion picture sound systems in the 1930s to some of the first drivers in Leo Fender's guitar amps in the mid 1940s.Today, JBL produces a wide variety of audio equipment, from consumer electronics to portable loudspeakers and subwoofers to high-end installed line arrays. Their commitment to innovative design is evident in everything they produce, with an emphasis on affordable, reliable gear for the working musician.
Same Day Music is an authorized dealer of
JBL
products.
- System Power Rating: 500 W continuous, 1000 W peak
- Frequency Range (-10 dB): 36 Hz - 130 Hz
- Dimensions (H x W x D): 24.3" x 22.4" x 25.7" (617 mm x 569 mm x 652 mm)
- Frequency Response (+/- 3 dB): 42 Hz - 100 Hz
- Maximum SPL: 129 dB
- Crossover Frequency: 120 Hz (HPF selectable on outputs)
- Weight: 65 lbs. (29.5kg)
Same Day Music is an authorized dealer of
JBL
products.