Same Day Music is an
authorized JBL dealer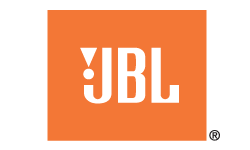 The JBL JRX112M 2-Way Passive Monitor: Affordable and Portable for Live Performance
JRX100 delivers the performance and prestige JBL is known for at an affordable price point. To meet these conflicting design goals, we looked at every element of the speaker system design. We kept everything that makes a speaker perform and sound its best and we eliminated things that don't. With performance, value and popular price points, we are going to be building a lot of JRX100 speakers. This means we can apply efficient, high-volume production methods and purchase materials at the lowest cost. That's how JRX100 delivers unprecedented value.The JRX112M is a portable, twelve-inch, two-way speaker system designed specifically for live performance stage monitoring applications.
Features of the JBL JRX112M 2-Way Passive Monitor:
- JBL 12-inch low frequency driver with a 2.5-inch (64 mm) diameter edgewound ribbon voice coil which provides more cross-sectional wire area in the voice coil gap than round wire designs, for greater efficiency and power handling.
- Ferro-fluid cooled compression driver with titanium diaphragm improves high frequency performance as well as system reliability.
- The advanced network topology crossover design shapes frequency response and delivers "coherent summation" in the crossover region.
- High-voltage capacitors and inductors with massive cores and heavy gauge wire enable the crossover network to handle high power without saturating.
- Progressive Transition high frequency waveguide provides superior coverage control, reduced distortion, and smoother frequency response.
- The rugged, acoustically superior enclosure is constructed from 3/4-inch (19 mm) MDF (Medium Density Fiberboard) using advanced adhesives and mechanical fastener technology for extreme durability and improved low-frequency performance.
- SonicGuard protects the highfrequency driver from excess power without interrupting the performance.
- Non-resonant, all-steel handles are used.
- Attractive 18-gauge hexagon perforated, steel grille protects components from damage.
- Dual-angle pole-mount socket allows the speaker to tilt 10-degrees for more uniform audience coverage.
The JBL Story
JBL's history is rooted in that of its namesake and founder, James B. Lansing. A true pioneer in Professional sound technology, Lansing developed many processes and products from the earliest motion picture sound systems in the 1930s to some of the first drivers in Leo Fender's guitar amps in the mid 1940s.Today, JBL produces a wide variety of audio equipment, from consumer electronics to portable loudspeakers and subwoofers to high-end installed line arrays. Their commitment to innovative design is evident in everything they produce, with an emphasis on affordable, reliable gear for the working musician.
Same Day Music is an authorized dealer of
JBL
products.
- Power Rating: 250 W / 1000 W
- Frequency Range: 60 Hz - 16 kHz (-10 dB)
- Dimensions (H x W x D): 22.5" x 15.5" x 12.5" (572 mm x 394 mm x 318 mm)
- Frequency Response: 70 Hz - 12 kHz (+/- 3 dB)
- Nominal Impedance: 8 ohms
- Sensitivity: 99 dB SPL (1w/1m)
- Recommended Amplifier Power: 250 W to 500 W into 8 ohms
- Maximum SPL: 129 dB
- Nominal Dispersion: 90-degree x 50-degree
- Crossover Frequency: 1.8 kHz
- Weight: 43 lbs. (19.5 kg)
- High Frequency Driver: JBL 2412 1" exit compression driver mounted on Progressive Transition Waveguide
- Low Frequency Driver: JBL M112-8
- Input Connectors: Neutrik Speakon NL-4 (x1); 1/4" TS phone jack (x1); parallel
Same Day Music is an authorized dealer of
JBL
products.