Same Day Music is an
authorized JBL dealer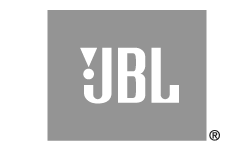 The JBL JRX118SP Powered Subwoofer: Huge Bottom End at an Affordable Price
JRX100 delivers the performance and prestige JBL is known for at an affordable price point. To meet these conflicting design goals, we looked at every element of the speaker system design. We kept everything that makes a speaker perform and sound its best and we eliminated things that don't. With performance, value and popular price points, we are going to be building a lot of JRX100 speakers. This means we can apply efficient, high-volume production methods and purchase materials at the lowest cost. That's how JRX100 delivers unprecedented value.
For those who prefer the simplicity of a self-powered subwoofer, there's the JRX118SP
Features of the JBL JRX118SP Powered Subwoofer:
- The rugged enclosure is constructed from 3/4-inch (19 mm) MDF (Medium Density Fiberboard) using advanced adhesives and mechanical fastener technology for durability and improved lowfrequency performance. The enclosure is covered in black carpet.
- Heavy duty, all steel handles are included for a sure grip during transport.
- A top mounted, cast aluminum 35 mm pole mount receptacle can receive an optional SS3BK pole to facilitate use of the JRX118SP as a base for a mid-high speaker cabinet.
- The JRX118SP includes a built-in (500 W peak, 300 W continuous) amplifier. Controls, connectors, and indicators are clearly labeled with large, highcontrast graphics for easy operation in poorly lit environments.
- The onboard, preset limiter prevents clipping distortion. An LED illuminates to indicate that limiting is taking place.
- Line-level stereo inputs are summed before being sent to the subwoofer's internal amplifier. This feature allows the JRX118SP to operate in stereo systems using a single subwoofer.
- An integral crossover also provides balanced, line-level, stereo, high-passed outputs to feed powered satellite speakers or an external amplifier for passive satellites.
- A speaker-level, 1/4-inch TS phone jack is provided, which is useful if you're using a powered mixer. In this case, it may be more practical to bring a full-range, speaker-level signal to the subwoofer amplifier, freeing up your line-level outputs for other uses.
The JBL Story
JBL's history is rooted in that of its namesake and founder, James B. Lansing. A true pioneer in Professional sound technology, Lansing developed many processes and products from the earliest motion picture sound systems in the 1930s to some of the first drivers in Leo Fender's guitar amps in the mid 1940s.

Today, JBL produces a wide variety of audio equipment, from consumer electronics to portable loudspeakers and subwoofers to high-end installed line arrays. Their commitment to innovative design is evident in everything they produce, with an emphasis on affordable, reliable gear for the working musician.

Same Day Music is an authorized dealer of JBL products.
Specifications
- Frequency Range (-10dB): 38Hz - 300Hz
- Frequency Response: (+/-3dB): 55Hz - 300Hz
- Peak: 500 Watts
- Continuous: 300 Watts with 0.2% THD
- Maximum SPL: 123dB
- Low Frequency Driver: JBL 2043-G
- Input Connectors: XLR/M x 2 (line level, balanced) 1/4 in. TS phone jack x 1 (speaker level)
- Output Connectors: XLR-F x 2 (selectable, Thru or High Pass)
- Dimensions: 23.5 x 20.3 x 23.5 in. (597 x 516 x 597 mm)
- Weight: 89 lbs. (40.4 kg)
Same Day Music is an authorized dealer of
JBL
products.