Same Day Music is an
authorized JBL dealer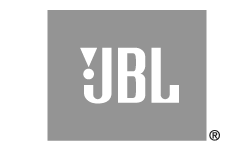 JBL LSR2328P Powered Studio Monitor; JBL ensures high quality sound for your mix-down. The LSR2328P utilizes multiple connections; balanced XLR, balanced 1/4 inch TRS, and unbalanced RCA connectors allowing connections to a variety of sources including professional mixing consoles, computer audio interfaces, audio visual equipment and consumer audio systems.
Detented level control knobs on each speaker offer fine tuning to balance each speaker in the system. Trim controls let you shape the speaker's Low and High Frequency response to your own personal preference or to compliment your room acoustics. A pad on the underside of the speaker provides isolation and increases stability when placing the speaker on a speaker stand or on top of a console. Industry standard mounting points have been incorporated for reinforced safe mounting with the included hardware.
Features
XLR, balanced 1/4 inch TRS and unbalanced RCA inputs
Magnetic Shielding
Level Control
4 threaded mounting points (Industry-standard pattern)
Add a couple JBL's to your studio and you know you're dealing with an accurate representation of your mix.
JBL LSR2300 Series
In developing the LSR2300 Series, JBL applied the same stringent Linear Spatial Reference criteria used in the design of the acclaimed LSR6300 and LSR4300 Series. Linear Spatial Reference criteria requires 70 measurements, yielding more than 1,200 times more data. The data enables JBL to engineer a system that produces greater accuracy at the mix position.
A trademark of LSR2300 design is the large waveguide and the elliptical tweeter aperture that work in conjunction with a 1 inch silk-substrate high-frequency transducer to deliver superior imaging and smoother frequency response.
In addition, JBL engineered new long-excursion low-frequency transducers with high-flux motors and a custom tuned port that work in concert to produce deep accurate low frequency response, previously unavailable at this price point; the LSR2325P provides low frequency extension to 43Hz.
Further, each model in the LSR2300 line produces exceptional sound pressure level (SPL) achieved through the use of high-sensitivity transducers and careful attention paid to the thermal properties of the system.
Same Day Music is an authorized dealer of
JBL
products.
- Frequency Range: 37 Hz - 20 kHz
- Max SPL Continuos: Each / Pair: > 104 dB / > 110 dB
- Max SPKL Peak: Each / Pair: > 117 dB / > 123 dB
- Input Sensitivity: 92 dB SPL / 1m@ -10dBV Balanced Input
- Drivers (LF / HF): 8" (203 mm) 238G 1" (25 mm) 231H
- LF Trim: + 2 dB / -3 dB
- HF trim : + 2.5 dB / - 2.5 dB
- Input Connectors: Balanced XLR, 1/4" TRS, RCA
- Amplifier Power: LF/HF: 95 W / 70 W
- Crossover Frequency: 2.0 kHz 4th-order Acoustic Linkwitz-Riley
- Enclosure: 18 mm (3/4 in) MDF
- Finish: Metallic Anthracite Pain / Dark Matte Black PVC
- Dimensions (H x W x D): 397 mm x 254 mm x 335 mm (15.6 in x 10 in x 13.2 in)
- Net Weight: 12.7 Kg (28 lb)
Same Day Music is an authorized dealer of
JBL
products.