Same Day Music is an
authorized JBL dealer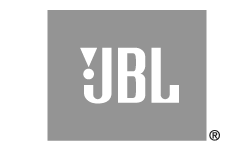 With two thumping 15" woofers in a 1500 watt system, the JBL PRX625 is an all-purpose powered PA cabinet for use in an array of live-sound applications. Loud enough for large clubs and rooms, yet portable enough for mobile DJs and rental companies, the PRX625 bolsters any musical genre with an ample dose of low-end presence. Its wide frequency range and intuitive DSP controls make the PRX625 as user-friendly as it is banging, and with ergonomic handles and an overall weight of 60 lbs, the PRX625 remains entirely portable.
Outstanding choice for DJs and Clubs
Reaching down to 39 Hz, you won't need a sub-woofer to rock your dance floor with a pair of PRX625's in the mix. Mobile DJ's know the value of a ruggedly built enclosure, and the PRX625 has been constructed with the same high standards for durability and reliability as the rest of the JBL PRX600 line. Easy to set-up, the PRX625 pulses with dominating low-end while maintaining clarity and precision in the rest of its ample frequency range. And for the real bass addicts out there, try matching it with a PRX618S-XLF to hit that thunderous sub-bass range that'll really shake the room.
The JBL PRX 600 Series
The JBL PRX 600 series represents JBL's constant innovation in the world of powered PAs. Built to overcome common obstacles of sound reinforcement, the PRX600 series uses efficient Class D amplifier technology from Crown, limiter and crossover circuitry from DBX, and JBL's own signature drivers to create unparalleled sound quality and performance. All PRX 600 models are built and tested for durability with dense plywood construction and JBL's DuraFlex finish. With four speaker and two sub-woofer models to choose from, the JBL PRX600 series provides limitless options for outstanding powered PA configurations.
Features:
- 1500 watts (3 x 500 watt) from a Class-D Crown amplifier and 135 dB peak maximum SPL for
astounding power and sound.
- Dual 15" woofers for huge low-end without an external sub.
- Combination XLR/1/4-in. input with loop through XLR output.
- DSP input selection and selectable system EQ for enhanced optimization in any set-up.
- Duraflex coated plywood construction for an enclosure to withstand the pressures of the road.
- Eight M10 suspension points
- Expansive 39 Hz - 19.5 kHz frequency range providing a full range system in a single enclosure.
- 60 lbs total weight with ergonomic hand grips meaning real portability.
The dual 15' woofer thump of the JBL PRX625 make this an outstanding speaker for clubs and DJs. Built and tested with JBL's high standards of construction, the PRX625 works for equally well installed in a stage rig or as part of a mobile system. Easily configured in any number of live-sound set-ups, the PRX625 makes an outstanding addition to existing systems or as a stand-alone PA.
Same Day Music is an authorized dealer of
JBL
products.
Specifications
- System Type: Self powered dual 15 inch, two-way, bass-reflex
- Maximum SPL Output: 139 dB peak
- Frequency Range (-10 dB): Flat 40-19.5 kHz, Boost 39-19.5 kHz
- Frequency Response (+/-3 dB): Flat 55-17.5 kHz, Boost 50-18 kHz
- Input Connectors: Balanced XLR /1/4 inch combo jack with XLR loop through
- Input Impedance: 20K ohms (balanced), 10K ohms (unbalanced)
- Signal indicators: Limit: Red LED indicates limiter active condition
- Signal: Green LED indicates signal present
- EQ: Presets for use in Main and Boost position
- Dynamic Control (Input): dbx Type IV limiter circuit
- Crossover Modes: DSP controlled. LF: 48 dB/Oct filter slope High and Low Pass;
HF: 36 dB/Oct High Pass
- Crossover Frequency: 1.8 kHz
Amplifier
- Design: Crown Class D
- Power Rating: 1500 W (3 x 500)
Speaker
- LF Driver: 2 x JBL 265F-1 380 mm (15 inch) Differential Drive dual voicecoil and magnetic gap, neodymium woofer
- HF Driver: 1 x JBL 2408H 37.5 mm (1.5 inch) annular polymer diaphragm, neodymium compression driver
- Coverage Pattern: 90* x 50* nominal
- Directivity Index (DI): 10.2 dB
- Directivity Factor (Q): 10.1
- Enclosure: Trapezoidal, 18 mm, plywood
- Suspension/ Mounting: 8 x M10 Suspension Points and 1 x M10 Pull-Back Point
- Transport: Integrated handle with backing cup
- Finish: Obsidian DuraFlex finish
- Grille: Powder coated, Obsidian, 16 gauge perforated steel with acoustically transparent black cloth backing.
- Dimensions (H x W x D): 1,053 mm x 430 mm x 413 mm (41.47 x 16.9 x 16.27 inches)
- Net Weight: 27.2 kg (60 lb)
Same Day Music is an authorized dealer of
JBL
products.