Same Day Music is an
authorized Kala Brand Ukulele dealer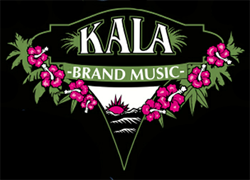 Package includes the Kala Makala MKC Concert Ukulele, Play Ukulele Today! instruction method, a pitch pipe and gig bag.
Kala Makala MKC Concert Ukulele
Crafted of agathis, a wood that is similar in appearance and tonal properties to mahogany. Kala Makala series are simply the best entry level ukes on the market. Sound and playability usually suffer at these affordable prices but not with Makala. Fantastic sound and looks and easy on the wallet.
Play Ukulele Today!
Co-authored by James Hill and J. Chalmers Doane, is an affordable, high-quality solution that gives self-learners, teachers and students of all ages an unbeatable start on this versatile, fun-to-play instrument. Play Ukulele Today! covers all the essentials: tuning, a handful of chords, the major scale and half-a-dozen great songs to sing, pick, and strum.
Kala Ukulele Pitch Pipe
Great for musicians of all ages and for learning to tune by ear. The Kala ukulele pitch pipe comes in standard tuning pitch for the 4 string ukes and is good for students and beginners.
Kala UBC Gig Bag
Provides protection for your ukulele with its rugged black cordura exterior and 12mm padding. The Kala UBC gig bag also features an adjustable shoulder strap and an accessory pocket.
Same Day Music is an authorized dealer of
Kala Brand Ukulele
products.