Same Day Music is an
authorized Kelly Shu dealer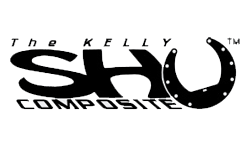 The Composite Series Kelly SHU mounts offer the same functionality as the Kelly SHU Pro systems at a price that fits anyone's budget and comes with the KickPort Sonic Enhancement Bass Drum Port Insert Package all at one great price.
About the Kelly Shu Composite Bass Drum Microphone Mounting System
The Composite series Kelly SHU mounts are incredibly strong and durable, made using high-density reinforced compounds, injection molded under a tremendous amount of pressure. The Kelly SHU Composite accepts any standard kick drum microphone that has a threaded base or mic clip.
All the installation components that ship with the Composite series mounts are the same as is included with the Kelly SHU Pro Systems. The System requires NO DRILLING for installation!
The Kelly SHU Composite series also gives you your choice of our exclusive internal and external installation options, both within the same product. Complete instructions for both options are included with each Kelly SHU shockmount.
What's In The Kelly Shu Mounting System Box?
- Kelly SHU composite mounting unit
- 10 installation adjustment holes with grommets
- 16 Support cord hooks
- 2.75 ft of Solid Rubber Support Cord
- 8 interior installation loops
- Universal microphone post with standard threads
- Oversized Jam Nut
- Complete installation instructions
About the KickPort Sonic Enhancement Bass Drum Port Insert Package
The KickPort Drum Insert is made for drummers, by drummers. This insert provides exactly what you want from your kick drum, more punch, more bass and less ring. Based on the design of a subwoofer, the KickPort enhances the low end you feel, even lower than your ears can hear. Limiting the amount of dampening to the head, the KickPort allows the drum to resonate beautifully providing the best possible tone for your kick drum. Get rid of those pillows or blankets that choke the vibrations of the shell and use a KickPort for the best sound around.
KickPort Drum Insert Features:
- Made for drummers by drummers
- More bass, more punch, less ring
- Based on the design of a subwoofer
- Head dampening reclaims the resonance of your shell
- Get rid of those pillows and blankets
What is the end result? And how does it work?
You get a much richer tone by allowing your drum to use more of its own voice, giving it more punch by enhancing the low frequencies, adding warm compression, and increasing resonance inside the drum.
What does that mean to you behind the kit?
Simply more punch, better batter head response, a much improved kick presence for the audience via your live or studio engineer. More so, you will feel and hear all those beautiful things whether or not you are mic'd up.
Same Day Music is an authorized dealer of
Kelly Shu
products.