Same Day Music is an
authorized Lace Music Products dealer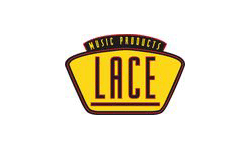 The Sensor Gold - World Class Tone. Lace has built these world famous patented pickups since 1985. Used exclusively by Fender until 1996. Gold Lace Sensors are designed to duplicate an early Fender single coil pickup. Crisp top end, and bell-like tone, the Lace Sensor Gold utilizes the utilizes premium technology to provide excellent tone for today's players.
Less Noise, More Harmonics
As compared to standard pickups, sensors read a greater physical area of the string, while picking up less outside interference. This makes the signal-to-noise ratio nothing short of phenomenal for a single coil system. Also, a wider range of harmonic content is read by the Sensor, delivering a more complex tonal response.
Increased Sustain, Truer Pitch
Since they operate so efficiently, Lace Sensors can utilize the much lower energy magnets than ordinary pickups, and this in turn bring about a larger realm of properties. In regular pickups, the magnetic fields are so strong they physically dampen, or drag on, the strings' vibration, reducing sustain and actually changing the pitch. But in Lace Sensor, string dampening is virtually nonexistent. This means your sustain is increased dramatically while the string holds its true pitch for the duration of the note.
Same Day Music is an authorized dealer of
Lace Music Products
products.
Specifications
Position: neck, mid, bridge
Resistance: 5.8k
Peak Frequency: 3600
Inductance: 2.4 henries
Same Day Music is an authorized dealer of
Lace Music Products
products.