Same Day Music is an
authorized Line 6 dealer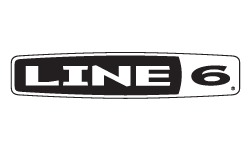 Line 6 POD HD500X
The Line 6 POD HD500X delivers more power to inspire your creativity. With an extensive collection of HD amps, 100+ studio and stomp effects, professional-grade backlit footswitches, and comprehensive I/O, POD HD500X is the ultimate multi-effects processor for your stage and studio rig.
- World-class collection of HD amps and effects
- More power and flexibility for total creativity
- Professional-grade, backlit footswitches for easy operation
- The command center for your guitar rig
Line 6 StageSource L2m
Line 6 StageSource L2m loudspeakers use massive DSP and huge power to deliver studio-quality live sound at every gig. You can use six DSP-based Smart Speaker modes to optimize the speaker's output for a variety of performance scenarios including front-of-house PA, floor monitor, personal PA, keyboard backline, acoustic guitar backline, or with a multi-effects guitar processor as a high-performance electric guitar speaker system. An onboard accelerometer and pole-mount sensors automatically detect the speakers' orientation and set the Smart Speaker mode accordingly.
- Smart Speaker Modes for great live sound in any live sound situation
- Multi-function design for true scalability
- L6 LINK digital networking for multi-speaker setups
- 800-watt, 2-way, bi-amped speaker system
- Multi-band feedback suppression
- On-board accelerometer and pole-mount sensors
- Virtual tilt-back projects speakers output upwards in backline mode
- Tour-grade plywood enclosure with M10 suspension points
- Retractable handle for easy portability
Same Day Music is an authorized dealer of
Line 6
products.
HD500X
-30 HD amp models for authentic tone and feel
- Options to specify microphone and cabinet type
- Over 100 studio and stompbox effects, run up to eight simultaneously
- Integrated 48-second looper with dedicated footswitch
- Integrated chromatic tuner and tap tempo function
- Effects loop allows for dual signal paths and multiple routing options
- 512 user-writable preset locations
- Eight setlist banks
- Assignable expression pedal for controlling amp and effect parameters
- I/O includes USB 2.0, MINI, S/PDIF, balanced XLR outputs, integrated mic preamp, and more
- Variable input impedance for simulating vintage effects
- L6 Link connection for integration and control of DT-series amplifiers and StageSource series loudspeakers
- VDI connection for integration and control of James Tyler Variax guitars
- Durable metal chassis with chrome roll bar, die-cast expression pedal, professional-grade footswitches with LED indicators
StageSource L2m
Acoustical:
- System Type: 10", 2-way, bi-amplified loudspeaker system
- Frequency Range (-10dB): 44Hz to 19kHz, (Reference/P.A. Speaker Mode, free-field)
- Frequency Response (+/-3dB): 51Hz to 18kHz, (Reference/P.A. Speaker Mode, free-field)
- Maximum SPL Output: 128dB peak @ 1 meter (unweighted, measured indoors with music program material)
- Coverage Pattern (-6dB): 100 horizontal x 50 vertical
- Directivity Factor (Q): 9.2 (averaged 1kHz to 16kHz)
- Directivity Index (DI): 9.6dB (averaged 1kHz to 16kHz)
- Crossover Frequencies: LF to HF Crossover - variable, 2.2kHz to 7.0kHz (Speaker Mode dependent)
- Low-Frequency Transducer: 10" extended range woofer, 2" diameter voice coil, 4Ohm impedance
- High-Frequency Transducer: 1" exit compression driver, 1.4" diameter voice coil and diaphragm, 8Ohm impedance
Electrical - Rear Panel:
- Input Types: Line-level XLR-1/4", balanced Stereo RCA, unbalanced L6 LINK XLR
- Input Impedance: 100 kOhm balanced 20 kOhm balanced N/A
- Max Input Levels: +20dBu +16dBV N/A
- Onset of Limiting: +6dBu input (Reference/P.A. Speaker Mode, Master Level control at center-detent)
- -6dBu input (Reference/P.A. Speaker Mode, Master Level control at maximum)
- Output Impedances: Source-dependent 680Ohm balanced N/A
- Controls: Feedback Suppression On/Off/Mode, Master Level, Speaker Mode
- Indicators: Signal Present/Clip, Feedback Suppression On/Off/Mode, Limit, 6x Speaker Mode, L6 LINK Status
Digital Signal Processing:
Speaker Modes:
- Reference/P.A., Playback, Floor Monitor, Keyboards, Acoustic Guitar, Electric Guitar
- On-board Effects: Feedback Suppression
- Transducer Protection: Excursion limiting, thermal limiting
- Digital Networking: L6 LINK intelligent speaker networking system
- Sensors: Speaker orientation, pole sensor, power amp temperature, power supply, temperature
Mechanical:
Enclosure:
- 15 mm enclosure, 18 mm baffle, multi-ply hardwood, textured black paint, bass, reflex design
- Floor Monitor Upward Angle: 60 using kickstands, 30 using handle
- Suspension Points: M10 x 1.5 threaded inserts, qty: 4
- Pullback Point: M10 x 1.5 threaded insert, qty: 1
- Grille: 18-gauge perforated steel, black powder coat finish
- Pole Cup: 35 mm pole cup with sensor
- Dimensions (HxWxD): 23.75" (603 mm) x 12.25" (312 mm) x 12.25" (312 mm)
- Weight: 39.1 lb (17.7 kg)
Accessory Part Numbers:
- Speaker Bag: 98-037-0002
- Short Pole: 98-037-0003
- Long Pole: 98-037-0004
- Eyebolt Suspension Kit: 98-037-0005
Power Amplification and Supply:
- Output Channel: HF LF
- Power Amplifier Type: Class AB Class D
- Peak Output Power1: 175 watts 655 watts
- Power Supply Voltage Range: 100 - 240 VAC, +/- 10%, 50/60Hz , automatic voltage selection
- Power Consumption: 250 watts (1/8th power)
- Cooling: Digitally-controlled, variable-speed 50 mm fan
- Protection: Output overcurrent, overtemperature, DC fault
Same Day Music is an authorized dealer of
Line 6
products.