Same Day Music is an
authorized Line 6 dealer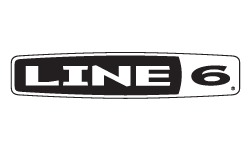 The greatest rock bass tones in a powerful combo!
Overview
The first ever line of bass amps from Line 6, LowDown delivers an incredible array of dialed-in, stage-perfected bass tones. While most bass combos focus on volume and clean tone, LowDown amps offer five must-have effects and five killer bass amp models, that cover everything from funk to classic rock and beyond. Plus, the oversized, high-speed power amp has incredible articulation and bottom end punch that's ideal for live or studio work.
Finally, there's a line of bass combos that give you great tone, performance, and flexibility all at an incredible price.
Amps
LowDown Studio 110 delivers four carefully crafted amp models that can take you from vintage punch to modern grind with ultimate portability. You also get a full-time opto compressor modeled after* the studio-standard LA-2A Compressor.
Once you create your own custom sound, you can save it and instantly recall it anytime.
Features
4 Incredible Bass Amp Models: Clean, R&B, Rock, and Grind
Synth Bass
Full-time Opto Compressor
XLR Direct Out With Line 6's exclusive A.I.R. processing
Pre Amp Out
4 Programmable Model Memories
Headphone Out
Jam Along CD/MP3 1/8 in. Input
10 in. Speaker
75 Watts
Amp Models
Clean
Inspired by* the Eden Traveler, this model is all about clean, funk and fusion bass tone. It'll give you all the warm lows and punchy highs you need.
R&B
Inspired by* a 1968 B-15 Flip Top, this model is a tribute to those late 60's and early 70's clean fat bass tones. It is the kind of tone you hear on most Motown recordings, as played by a pioneering young James Jamerson.
Rock
This model is inspired by* the '74 Ampeg SVT. This workhorse has appeared on innumerable recordings and arena stages worldwide. And now all the tone of the 300-pound behemoth 8X10 and head is available in your combo!
Grind
As the name would suggest, this is for modern rock lovers, Alice in Chains to Mudvayne and Rage Against The Machine. Based on* a distorted SansAmp PSA-1 into an SVT in addition to a direct clean bass signal mixed in, this model gives you that angry, clear and punchy aggression that takes your sound to DEFCON 1.
Amazing Tone On Stage and In The Studio!
The XLR Direct Output was designed for recording or sending your sound to a house sound system when you're playing live. This output utilizes Line 6's exclusive A.I.R. processing which has made Line 6 products like POD the undisputed standard for direct recording. Whether you're playing a gig in a club or rushing off to a recording session, this POD based direct out will give you huge, mic'd amp tone everywhere you go!
*All product names are trademarks of their respective owners, which are in no way associated or affiliated with Line 6. These trademarks of other manufacturers are used solely to identify the products of those manufacturers whose tones and sounds were studied during Line 6's sound model development.
Same Day Music is an authorized dealer of
Line 6
products.