Same Day Music is an
authorized Line 6 dealer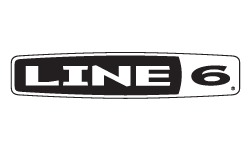 For pro guitarists, great tone is everything - their job, their signature, their life! The Line 6 POD HD Pro is the only rack-mounted multi-effect processor equipped with revolutionary HD amp modeling for the unsurpassed tonal clarity, richness and sublime playability that's essential to getting (and keeping) the most demanding, high-profile gigs.
Free v2.0 Update
Free v2.0 update from Line 6 dramatically expands the POD HD Desktop sonic palette! Get two HD amp models based on* the legendary Marshall "Plexi" 1959 Super Lead 100-watt head. Experience the world's first HD bass amp model based on* the immortal Ampeg B-15NF Portaflex (with eight incredible mic options), and warm up any guitar, bass, or vocal track with a vintage-voiced tube mic preamp that you can drop into any point in your signal chain. Get all the HD amp models plus expanded deep-edit parameters and more - totally free!
Adding POD HD Pro to your rack means you'll always have the right tool for the job. 22 truly astounding HD amp models are backed up by the entire collection of M-class effects - over 100 vintage and modern beauties at your fingertips. Build complete rigs with HD amp models and M-class effects plus 22 HD preamp-only models, 16 cabs and 8 mics, and route and tweak to your heart's content with speed and ease.
The extensive digital and analog I/O is perfectly suited for any professional environment - stage or studio. POD HD Pro is the flagship POD(r) and it represents tone and power unlike anything else available.
Sound and Feel Like Never Before
HD amp models defy the accepted standard. They feel, behave and interact with previously unachievable realism.
Creating these HD amp models was no small feat. 15 years of amp modeling experience coupled with 3 years of research and development delivered an amp modeling technology from that was built from the ground up. During that time, a collection of incredible amplifiers were selected and - with the help of some of the country's top tube amp experts - restored back to peak condition and performance. Each amplifier was modeled using this technology and the results surpassed every expectation.
HD amp modeling technology delivers the nuances of analog tube amp design like never before. It includes singled-ended and push/pull outputs, Class A and Class AB interactions, a variety of phase inverter topologies, parallel preamp paths, and much more. The result is unprecedented, warmth, feel, sustain and articulation for you to fall in love with.
Tube amp fanatics have long enthused that their favorite stacks and combos aren't merely "amps" but instruments themselves, with playability equal to that of the guitar plugged into them. HD modeling lifts the POD HD Pro experience to that same exalted level, capturing the genuine playability that great guitarists demand.
The World's Best Amp Tones
POD HD Pro offers a collection of freshly modeled amps, all of which are essential for performing guitarists who require a wide variety of tones in one streamlined, 2RU package.
POD HD Pro includes 22 HD amp models (as well as 22 HD guitar preamp-only models) based on:
- Fender(r) Twin Reverb(r)
- Hiwatt(r) Custom 100 (DR103)
- Supro(r) S6616
- Gibson(r) EH-185
- Fender Bassman(r)
- Fender Blackface Deluxe Reverb(r)
- Divided by 13 JRT 9/15
- Dr. Z(r) Route 66
- Vox(r) AC-15
- Vox AC-30 (Top Boost)
- Marshall(r) JTM-45 MkII
- Park 75
- Marshall(r) JCM-800 (2204)
- Bogner(r) Uberschall
- Mesa/Boogie(r) Dual Rectifier(r)
- ENGL(r) Fireball 100
100+ M-class FX
Descended from the celebrated Line 6 DL4(tm)) "green box" and made famous by Line 6 M13(r) and M9(r) Stompbox Modelers, M-class effects are the stage-standards. POD HD Pro features a whopping 100+ M-class effects for you to craft your sound. With this wide tonal palette to play with, you can sound like anyone under the sun... or no one but you. Use up to 8 effects at once in any order.
- 19 delays (including cool tube and solid-state tape echoes)
- 23 modulations (including pitch effects, both blackface-style opto and brownface bias-modulating tremolos, phasers, choruses and rotary speakers)
- 17 distortions (classic stompbox distortion, to vintage fuzz, to thick metal chunk)
- 12 compressors and EQs (including stomp comps and studio tube compression)
- 26 filters (including wahs and several exclusive custom filters)
- 12 reverbs (surfy springs, to studio plates, to cutting-edge digital room sounds)
The power of this collection is truly mind-boggling. In addition to these classic sounds themselves, POD HD Pro includes a full-featured looper with 48-seconds of looping time. Ready to start creating? This rig could keep you going for a lifetime.
Unprecedented flexibility with speed and ease
Beyond the depth of the amp and effect models, POD HD Pro offers supreme flexibility to mix and match amps and pedals in multiple rigs can be saved as presets for instant recall.
Connect a Line 6 FBV(tm)) MkII foot controller for instant access to your preset rigs of HD amp models, effects, cabs, mics and more. Use it as an expression pedal, turn effects on and off and even control the built-in looper.
Create parallel paths for parallel processing or creating two unique signal paths (each complete with its own amp and effect models) that can deliver the richest, sonically complex tones.
Where other multi-effects seem to require a degree in nuclear physics to access this kind of deep programmability, POD HD Pro makes it easy. Your entire signal chain is displayed in the LCD screen for easy access to every parameter - no deep-diving necessary. Simply select a model and drop it into the signal chain anywhere you choose.
Comprehensive Connectivity
Put simply, POD HD Pro connects to just about anything and everything - analog or digital, balanced or unbalanced, direct to your computer or amplifier.
A snapshot of the back panel shows 1/4" unbalanced (mono/stereo) and XLR balanced outputs (both with switchable output level), 1/4" line-level inputs (mono/stereo with switchable level), USB, MIDI in and out/thru, S/PDIF digital in and out, 1/4" stereo FX loop (mono/stereo), 1/4" Dry Out jack, Variax(r) Digital Input connection, FBV foot controller jack and combination AES/EBU and L6 LINK(tm)) jacks for seamless integration with Line 6 DT-series tube amplifiers.
POD HD Pro Edit
POD HD Pro Edit is a powerful control panel for POD HD Pro. Its separate sections for FX, Amps, Mixer and Set Lists allow you to dig deep into every aspect of your tones, experiment with sounds and organize your extensive library of presets.
Features:
- 22 revolutionary HD amp models based on* sought-after modern and classic guitar amps from Fender, Bogner(r), Marshall, Vox, Dr. Z(r), Divided by 13, Mesa/Boogie, ENGL and more.
- 100+ M-class effects including pitch effects, delays, modulations, distortions, compressors, EQs, filters, and reverbs; Route up to 8 simultaneous effects in any order; Tap tempo; Built-in tuner
- Parallel paths for running two full and independent signal chains simultaneously
- 512 user-writable preset locations
- 48-second looper
- 2RU space
- Guitar input with switchable pad
- Mic input with gain knob, high-pass filter, -20dB pad, and phantom power
- 1/4" unbalanced outputs (mono/stereo, instrument/line)
- XLR balanced outputs (left/right, instrument/mic)
- 1/4" line-level inputs (mono/stereo, +4/-10)
- USB
- MIDI In and Out/Thru
- S/PDIF I/O
- 1/4" stereo FX loop (mono/stereo)
- 1/4" Dry Output
- Variax Digital Input connection
- FBV foot controller connection
- AES/EBU I/O
- L6 LINK jack for seamless integration with Line 6 DT-series tube amplifiers
- Burly all-metal faceplate and chassis
Same Day Music is an authorized dealer of
Line 6
products.