Same Day Music is an
authorized Line 6 dealer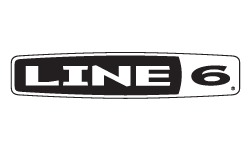 Spider(r) IV guitar amps redefine what is sonically possible from modeling amplifiers. Spider IV 30 delivers a perfectly distilled collection of celebrated American and British amp tones, the unprecedented control of Line 6 Smart FX, and a truly evolved playing experience.
Inspired by the features that made Spider III the #1-selling guitar amp line in the country*, Spider IV 30 boasts instant access to the 12 essential amp tones that all guitarists require, 7 inspiring effects that add exceptional colors and textures, a built-in tuner, a three-band EQ section for tone-shaping control and more.
Every aspect of Spider IV 30, from its guitar input to its 30-watt power section to its 12-inch Celestion(r) Custom speaker, delivers exceptional definition, clarity and feel. And the three-quarter closed-back cabinet adds the perfect tight, snappy response to the diverse range of tones.
Amp Models
Spinning the amp model knob on the front panel of Spider IV 30 is like browsing through a museum of the 12 most revered guitar tones of all time. Vintage British beauties, modern American monsters and more, Spider IV 30 features the historic amp tones that all guitarists are required to have in their collections.
Clean Red
Clean Red delivers crisp clean tones, warm jazz tones and all the high-end shimmer you'll need with a generous amount of bottom end.
Clean Green
Inspired by* some aspects of a Hiwatt(r) Custom 100, Clean Green emulates the classic clean tones of the late 60s/early 70s. This model is full-bodied with a creamy mid-range and a tight low-end.
Twang Red
Twang Red has a classic glassy high-end with some snap and bite. It's inspired by* the sound of two 60s Fender(r) amps: a Blackface Twin Reverb(r) and a Blackface Deluxe Reverb(r).
Twang Green
Twang Green serves up a swingin' rockabilly tone inspired by* a number of vintage tweed amps including a '53 Fender tweed Deluxe Reverb, a '58 Fender tweed Bassman(r) and a '60 Gibson(r) Explorer.
Blues Red
Blues Red slides between gritty, swamp-infected cleans and syrupy smooth, walloping overdrive tones. It's vintage charm was inspired by* the classic tones of a '65 Marshall(r) JTM-45, a '58 Fender Bassman, a '63 Fender Vibroverb and a Supro(r).
Blues Green
Get the early British pop and rock tone made famous by the Beatles and Stones. Blues Green is inspired by* a fawn Vox(r) AC-30 with an updated and expanded tone control circuit.
Crunch Red
A celebration of the tone used by numerous early metal bands, Crunch Red was inspired by* the signature crunch of a '68 Marshall Plexi 50-Watt.
Crunch Green
Crunch Green conjures the infamous "Brown sound" inspired by* a '68 Marshall Plexi 100-watt with a Variac and jumped input channels.
Metal Red
A one-way ticket to tight and punchy high-gain heaven, Metal Red is inspired by* the high-gain tone of a Mesa/Boogie(r) Dual Rectifier(r).
Metal Green
Metal Green delivers high-gain aggression with supreme versatility. Sweep the Mid knob to control the character of the distortion. (Set to minimum for fuzz pedal characteristics; set to noon for creamy, modern high-gain tones; set to max to conjure the Class A sound.)
Insane Red
Dialed in for shredding, Insane Red combines the intensity and impact of Metal Red but it delivers more mid-range teeth for that bone-crushing grind. Inspired by* the tone of a Mesa/Boogie Dual Rectifier (red channel).
Insane Green
As much input gain distortion as possible short of a complete meltdown. Insane Green delivers an obscene helping of distortion while still retaining tonal definition and character.
Smart FX
Color your tone with the unprecedented control of Line 6 Smart FX. Start smart with 7 brilliant effect models including tangy Chorus/Flange, swirly Phaser, classic Delay, beautiful Echoes, lush Reverb and more. Simply find the effect you want, turn the knob to the desired intensity and you're done. Plus, Tap Tempo syncs all your time-based effects. Explore the sonic palette with up to three effects at once.
7 Smart FX (up to 3 at once)
- Chorus/Flanger
- Phaser
- Tremolo Delay
- Sweep Echo
- Tape Echo
- Reverb
Spider Online
Spider Online is a free online resource for registered Spider amplifier owners that offers over 500 lessons, jam tracks and tones created by Line 6, artists and fellow Spider owners.
Features:
- Over 300 lessons covering all genres, styles, theory and application, and techniques
- Over 100 jam tracks, bass and drum grooves, and drum loops played by L.A. and Nashville's top session musicians
- Hundreds of tones that can be downloaded directly to Spider amps (or displayed on-screen for Spider amps that don't support USB connectivity)
- Every lesson includes tabs, audio samples and tones
- Available for owners of any Spider amp, including Spider I through IV, Spider Valve, Spider Jam and Micro Spider
*According to MI SalesTrak(tm) 2008 reports.
Same Day Music is an authorized dealer of
Line 6
products.