Same Day Music is an
authorized LR Baggs dealer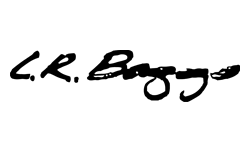 The Gigpro is a single-channel belt clip preamp that will work with most pickups. It also provides 9V phantom power for mini-mics and other phantom powered onboard electronics. LR Baggs has pared the features down to the bare essentials but you will find everything you need to get the best sound possible from your pickup. The EQ, for example, has only 2 bands plus a variable low cut but you will be amazed at how flexible and intuitive it is to use.
The circuitry is generally modeled after the ever-popular Para Acoustic D.I. but L.R. Baggs have made several key innovations. First, the circuitry is 100% Class A and discrete from input to output. Secondly, they have designed the circuitry in a way that makes the sound of the preamp almost tube like. Third, the EQ is entirely passive. Fourth, they have used only the highest grade audiophile components. When you add it up, the Gigpro is the best sounding, easiest to use, most effective and quietest preamp that they have ever created. Big things do come in small packages.
Features
Adjustable Gain (up to 33dB) allows the best performance and lowest noise with a variety of input sources, including low output pickups.
2 Band EQ Including:
Treble used to add or subtract the Highest frequencies or "presence".
Bass used to add or subtract the Lower frequencies, add "warmth" or to cut feedback
Trim Control is a movable 12dB/Octave low cut filter that is adjustable from 27Hz to 200Hz.
Low Current Consumption provides 300+ hours of play time on a single 9V battery..
Phantom Power is available for use with most mini-microphones.
100% Discrete all Class A Circuitry.
Phase Inversion for feedback control And optimum recording mix.
1/4" Input and Output Jacks
Battery Status LED remains on at all times when the unit is plugged in. As the battery weakens the LED dims.
Super Quiet! -90dB Signal-to-Noise Ratio
Made in the USA by Tone Fanatics!
1 Year Warranty
L.R. Baggs electronics are the product of 20 years of relentless improvement and the quest for perfection. Their quality has been recognized with great reviews and numerous awards. They have also garnered a well-deserved reputation as the most advanced and best sounding circuitry for pickups on the planet. They are magic. You can be assured that you will sound your absolute best when you use any L.R. Baggs preamp.
Same Day Music is an authorized dealer of
LR Baggs
products.
Size: 4.75" x 2.85" x 1.25"
Weight: 6.6 oz w/battery
Battery Type: Single 9V
Power Consumption: 1.6mA - 1.5mA w/Remote
Battery Life: 300+ Hours (alkaline)
Class: Pure Class A
EQ: Passive
Treb: +/- 6dB @ 7kHz
Bass: +/- 6dB @ 80Hz
Low Cut: 12dB/oct.
(adjustable) 27Hz to 200 Hz
Gain w. EQ set flat: +10dB to +33dB
Signal-to-noise: -90dB, 27Hz-20kH
Input Impedance: 10 Megohms
Output Impedance: 800 Ohms
Same Day Music is an authorized dealer of
LR Baggs
products.
Shipping Weights and Dimensions

Shipping Weight: 1 lbs
Shipping Dimensions: 6 x 4 x 2 in