Same Day Music is an
authorized Mackie dealer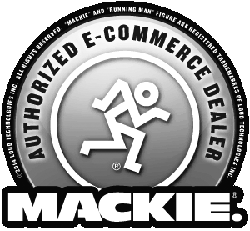 The Mackie Control Extender Pro is an eight-channel control surface extension for MCU Pro. Slightly narrower than a MCU Pro, the Extender Pro has all the channel strip features of the MCU Pro without the master section. Depending on your music production software support, multiple Extender units can be used together with a MCU Pro to emulate a large-scale control surface with as many faders and pots as desired.
Easy Setup
Connect just a single USB cable and you are up and running with MCU Pro. And the built-in MIDI interfaces lets you add up to three MCU XT Pros without the need for external hardware. Or use the MIDI I/O to hook up your classic MIDI gear and work on your ELO covers.
Features:
- Eight-Fader Control Surface Extension for MCU Pro
- Proprietary Mackie communication protocol for seamless music production software integration
- 100mm touch-sensitive Alps motorized faders
- Multi-function V-Pots for fast control of panning, effects levels and more
- V-Pot control over software, plug-in effects and virtual instruments
- Tape-style transport controls
- Onboard USB MIDI interface for direct connection to Mac or PC and up to 3 additional pieces of external MIDI gear
- Channel mute, solo, pan, send level and record arm functions
- Full meter display with track names and parameters
About the Mackie Control Pro Series
Mackie Control Pro Series controllers are the perfect match for your music production software. Thanks to their unique proprietary communication protocol, Mackie Control Pro Series controllers know just how to sweet-talk your software, and your software knows just how to respond. You get deep, intuitive control of mix and plug-in parameters, real-time visual feedback, and setup is plug and play -- no MIDI mapping head games!
Mackie Control Pro Series controllers make it easy to grow the relationship, too. The Universal Pro control surface, Extender Pro control surface extension and C4 Pro plug-in and virtual instrument controller all seamlessly integrate, so you can put control of all your software parameters right at your fingertips. Simply put, Mackie Control Pro Series controllers give your music production software what it needs to feel complete.
Same Day Music is an authorized dealer of
Mackie
products.