Same Day Music is an
authorized Mogami dealer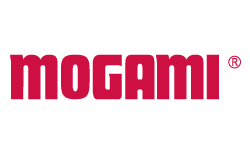 The Gold Series uses Mogami StageFLEX Professional Stranded Cable. Each conductor contains 105 individual copper strands coupled with a comprehensive full coverage braid. This forms the basis of a nearly indestructible, yet highly flexible cable. Sonically the StageFLEX cable has no peers. It exhibits a transparency unequaled by any other live performance cable. If ultimate reliability and sonic accuracy is your goal, Stageflex is the cable for you.
Virtually every major recording facility in the world is wired with Mogami cable. This means that just about any music you choose has been recorded using Mogami in the audio chain. This cable is famous for unmatched accuracy, extremely low noise and remarkable flexibility. Top engineers rave about its amazing clarity and silent background. If accuracy in reproduction is your goal, this is the cable for you.
Features:
- Premium-grade microphone cable for stage use
- Nearly indestructible, highly flexible cable
- Gold-pin/black body Neutrik XLR connectors
Same Day Music is an authorized dealer of
Mogami
products.