Same Day Music is an
authorized Mogami dealer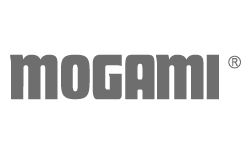 For outstanding neutral tone and noise rejection, Mogami Gold 1/4" TRS to 1/4" TRS Cables make an excellent interconnect cable for any 1/4" balanced line cable. This cable is a popular choice for lineout into soundboards and powered speakers.
Mogami has been the top choice for wiring professional recording studios for decades. Recording engineers have come to depend on Mogami's superior sound quality, clarity, silent background, and consistent quality. Mogami is so widely used that if you have commercially recorded music, chances are overwhelmingly good that Mogami is part of the vital signal chain.
Features:
- Wired with Neglex Studio Quad
- Offers superior clarity and freedom from noise/RF interference
- Terminated with black body, gold contact TRS connectors
- Lifetime warranty
Same Day Music is an authorized dealer of
Mogami
products.