Same Day Music is an
authorized MVP dealer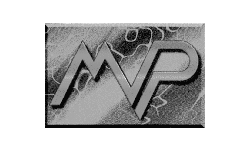 The greatest bass riffs of all time. Riff by riff. Played at both normal and slow speeds with extreme close-ups.
Now you can master the incredible bass styles of Paul McCartney, John Paul Jones, John Entwhistle, Chris Squire, Mel Shacher, Tony Levin, Tom Hamilton and many more.
Craig Realley teaches you examples from:
Lucy in the Sky with Diamonds
My Generation
Good Times, Bad Times
The Immigrant Song
Roundabout
I've Seen All Good People
Red Barchectta
Tom Sawyer
Barracuda
Another One Bites the Dust
Back in the Saddle
We're an American Band
Superstition
Money
Carry on My Wayward Son
Sunshine of you Love
Crossroads
Sledgehammer
Mysterious Ways
Many more!
Same Day Music is an authorized dealer of
MVP
products.