Same Day Music is an
authorized Neutrik dealer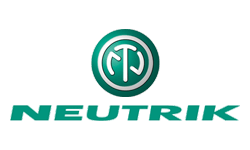 Neutrik is the "industry standard" XLR cable connector, easy to assemble with only 4 parts and no screws. Compact design with sturdy diecast shell, fibreglass reinforced hard plastic insert and chuck type strain relief for secure clamping of all cables.
The Neutrik NC3FXB is a 3 pole female cable connector with black metal housing and gold contacts.
Neutrik NC3FXB Female XLR Connector Features
- Rugged zinc diecast shell, long lasting and durable
- Chuck type strain relief system for secure clamping of cables
- Boot with rubber gland gives high protection against bending stresses
- Coloured rings and boots available for coding and marking
- UL recognized components
Same Day Music is an authorized dealer of
Neutrik
products.
Electrical
Number of contacts: 3 - 7
Contact resistance: = 3 m
Insulation resistance:
- initial: > 2 G
- after damp heat test: > 1 G
Dielectric strength: 1500 V dc
Rated current:
3-pole: 16 I [A], 2.5/14 mm2/AWG, = 4 C
4-pole: 10 I [A], 1.5/16 mm2/AWG, = 7 C
5 and 6-pole: 7.5 I [A], 1.0/18 mm2/AWG, = 7 C
7-pole: 5 I [A], 1.0/18 mm2/AWG, = 9 C
I ... Rated current per contact
C ... Capacitance between contacts
Mechanical
Lifetime: >1000 cycles
Insertion / withdrawal force: = 20 N
Cable O.D. range: 3.5 mm - 8.0 mm (except RC Series)
Serials
Shell: ZnAI4Cu1, gal Ni or black Cr over Cu plating
Insert: PA 6.6 30% GR (glass reinforced)
Contacts:
- female (3 pole): CuSn6
- female (4-7pole) & male: CuZn39Pb3
Contact surface: gal 2 micrometers Ag or gal 0.2 micrometers Au hard alloy over 2 micrometers Ni
Latch lock: St3K32 (latch) / CK 67 (spring)
Strain-relief clamp: POM
Antikink bushing: PUR
Environmental
Temperature range: -30 degrees C to + 80 degrees C
Flammability: UL 94HB
Solderability: complies with IEC 68-2-20
Same Day Music is an authorized dealer of
Neutrik
products.