Same Day Music is an
authorized Peavey dealer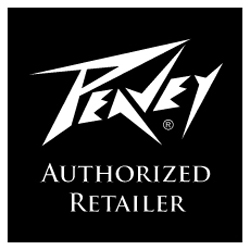 It's not a lap steel, not a dobro, and it's not a conventional steel guitar. The Peavey Power Slide guitar is in response to the huge number of requests for a lap type steel that could be played standing up. The shape of the Power Slide is designed to position the playing surface (fingerboard) to the left of the players body allowing unhampered access to the playing surface. The unique four point suspension and the special Y strap enable the Power Slide to be played either horizontally or vertically (and almost anywhere in between).
The specially designed pickup makes available an extremely wide range of tones, which are augmented by Peavey's patented tone/mode control to allow the player to adjust from single-coil operation continuously to dual-coil, hum-canceling mode, with high-end rolloff at the extreme counterclockwise setting.
Features:
- Revolutionary next generation slide instrument, ergonomically designed for maximum playability
- Patent pending multi-point strap system allows for multiple vertical and horizontal playing styles
- Unique magnet loaded pickup with patented variable coil mode control
- Radical patent pending design provides unprecedented neck access in vertical playing position
- .013 - .053 nickel wound strings
- Specially designed Y strap included
- Steel slide included
- Specially designed padded bag included
Same Day Music is an authorized dealer of
Peavey
products.
-
Neck Material:
Solid Basswood
-
Neck Type:
Neck Through construction
-
Hardware Color:
Chrome
-
Body Wood:
Basswood
-
Fingerboard:
25 inch scale length, 2 Octave fingerboard graphic
-
Frets:
27, printed graphic
-
Pickup:
-
Construction:
Hi output Tappable Humbucking, dual coil
-
Magnet Type:
Ceramic 5 bar
-
Description:
Dual Coil, extended magnetic window, 14 DC output. Peavey's versatile rotary tone/coil cut tone pot with treble bleed circuit allows clarity in both single coil and humbucking modes. Fully shielded 4 conductor cable and chrome plated "exposed coil" cover affords quiet operation and allows maximum adjustability.
Same Day Music is an authorized dealer of
Peavey
products.
Shipping Weights and Dimensions

Black

Shipping Weight: 12 lbs
Shipping Dimensions: 42 x 15 x 4 in

Burgundy

Shipping Weight: 11 lbs
Shipping Dimensions: 42 x 16 x 4 in

Ivory

Shipping Weight: 12 lbs
Shipping Dimensions: 43 x 16 x 4 in