Same Day Music is an
authorized Peavey dealer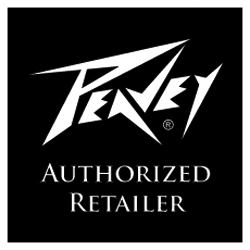 The Peavey TNT115 Tour Bass combo amp can push out 600 watts of power through a class D power amp into a ceramic 15" speaker and tweeter. The top-loaded, kick-back design of the cabinet lets you rock the amp back at an angle for greater projection if necessary. Built in DDT (Distortion Detection Technique) prevents any signal clipping that can damage speakers.
Coming into the amp through the 1/4" input, there is a bright switch to add some top-end sparkle and an active/passive switch to optimize the amp to your bass's pickup type. The pre-gain knob and a contour switch let you shape the tone coming into the amp, and the crunch switch adds a tube-like distortion effect. The EQ section features high/low shelving control and a switchable 7-band graphic EQ so you precisely scoop or boost the signal plus or minus 15 dB. Also included is an easy-to-use switchable one-knob compressor.
On the back of the amp there is a effects loop, footswitch input (not included) that controls the crunch and compressor, and an external output for adding an additional cabinet. A defeat switch allows you to cut signal to the built-in speaker, so you can use the balanced DI output to silently send signal to a PA or recording interface. There is also on/off switch to control the built-in tweeter.
Features:
- 600 watts maximum class D power
- 15" specially designed speaker
- High Frequency tweeter
- 7-band graphic EQ
- High and Low Shelving controls
- Pre shape contour switch
- Bright switch
- Active/Passive pickup switch
- Crunch switch adds tube-like crunch effect
- Compressor with defeat switch
- Footswitch controls crunch and compressor
- Effects Loop
- Master Volume
- Headphone output
- Tweeter on/off switch
- DDT(tm) speaker protection
- Powered speaker output with Speakon jack
- Convenient kick-back design
- Legendary Peavey reliability
- Lighted Peavey logo
Same Day Music is an authorized dealer of
Peavey
products.