Same Day Music is an
authorized Peavey dealer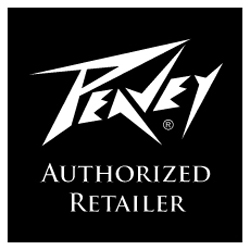 The single-channel Windsor Studio features a footswitchable Boost button, which increases the preamp level to allow the flexibility of a dual-channel amp plus control over the dynamic response and rich distortion characteristics of its class-A tube power topology. The Boost function can be used as an overdrive feature for the power section or simply as a volume boost for soloing. This 15-watt amplifier uses two 12AX7 preamp tubes and one EL34 power-amp tube in a single-ended configuration with no negative feedback. The power section is designed to accommodate 6L6GC, 6550, 6CA7, KT88 and KT66 octal power tubes, as well as variations on those types.
Peavey's exclusive new Power Sponge output attenuator incrementally adjusts the power output of the amplifier while maintaining the distortion characteristics of the power amp at any chosen volume level. Also onboard is a transformer-balanced XLR direct output with a unique microphone simulator that allows players to send the amplifier signal to a recording device or front-of-house mix without the use of a microphone. Additional features include true spring reverb, preamp volume, master volume, three-band tone equalization, footswitchable effects loop and a single 12-inch loudspeaker.
Same Day Music is an authorized dealer of
Peavey
products.
Class A Power Amp can use various octal power tubes including EL34 (stock), 6L6GC, 6550, 6CA7, KT88, KT66, or any variation on these types
Two 12AX7/ECC83 Preamp tubes
15-20W (RMS) into 4, 8, or 16 Ohms with "Power Sponge" output power attenuator
No negative feedback in Power Amp
High & Low Gain Inputs
Preamp Volume
Low, Mid, and High EQ
Footswitchable Boost function
Footswitchable Effects Loop
Spring Reverb
Transformer balanced XLR Recording Output w/passive mic simulator
XLR Ground Lift switch
Dual Speaker Outputs
Impedance Selector
1/4 in. TRS footswitch jack for Boost and Loop defeat
12 in. Blue Marvel Speaker
Weight Unpacked: 37
Width Unpacked: 21.125
Depth Unpacked: 10.25
Height Unpacked: 18.375
Weight Packed: 41.3
Width Packed: 25
Depth Packed: 14.125
Height Packed: 21.375
Same Day Music is an authorized dealer of
Peavey
products.