Same Day Music is an
authorized Pigtronix dealer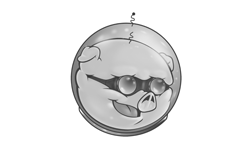 Pigtronix set out to design a no nonsense, straight ahead envelope phaser that could blow the doors off any other envelope pedal on the planet. Presenting the Pigtronix Bass Envelope Phaser Pedal. With its earth shaking low end and unique, vowel like articulation in the mid and high frequency ranges, bass players will rejoice when they plug in and feel the power of this Pigtronix concoction.
With the introduction of the Bass Envelope Phaser pedal, Pigtronix has responded to customer feedback by creating a small size, dedicated envelope pedal that is tuned especially for bassists. Since the inception of Pigtronix in 2004, their Envelope Phaser pedal has been celebrated by bass players as one of the most expressive, corpulent and downright funky pedals of all time.
True Bypass
Included in this design is the Pigtronix staccato envelope circuit, which auto closes the envelope between notes, for un-matched articulation of high speed finger techniques and slap bass. Running on a stout, 18-volt power supply, the Bass Envelope Phaser has all the headroom you need to deal with active bass pickups and onboard preamps. A simple control layout of SENSITIVITY and RESONANCE knobs gets you to a wide array of perfect sounds within seconds and the UP / DOWN direction switch provides two distinct modes for laying into the various flavors of funk.
Features:
- Envelope Controlled Phasing
- Fine Tuned for Bass Guitar
- Up / Down direction switch
- High Speed Staccato Envelope
- 18VDC 300mA supply included
- Chassis Size - 2.4" x 4.4" x 1"
Same Day Music is an authorized dealer of
Pigtronix
products.