Same Day Music is an
authorized Pro Co dealer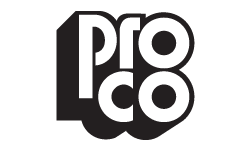 Pro Co Ameriquad cables are the appropriate choice when you want studio reference sound quality or where high RFI fields need to be dealt with. The cable is a 24AWG quad cable with braided shield & custom double outer jacket with Kevlar core for added strength and to prevent stretching. This is a studio reference cable with high quality, Black Neutrik XLR's with gold contacts on both ends. Ameriquad cables boast two tight-twist inner quad conductors for maximum conductivity, a highly flexible cable construction, and terrific RFI rejection. Pro Co Sound prides itself on the high integrity of its cables and warrants Ameriquad cables with an "any excuse, even abuse" limited lifetime warranty against defects in workmanship and material.
Features:
- Studio reference mic cable with quad construction for great reliability
- Amphenol AC3MMB/FB-AU Black Shell XLR Connectors
- 4 x 24 AWG Pro Co 424B "AMERIQUAD" Wire
- 90% Coverage Copper Braid Shield
- Minimum RFI/EMI, Maximum Hum Cancellation
- Colored Connector Boots are Available
- Bullet proof kevlar reinforced core
- 20 Year Warranty
- Assembled in China
Same Day Music is an authorized dealer of
Pro Co
products.