Same Day Music is an
authorized Protection Racket dealer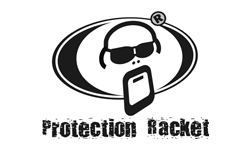 Protection Racket Drum Bags are in use by some of the top drummers of today. All drum cases have been designed with the gigging drummer in mind. Protection Racket uses incredibly durable construction of lightweight protective material. Easy storage at gigs, and super quick pack up time at the end of the night.
All Protection Racket cases have an integrated three layer construction of Racketex, Propadd and Propile which are doubly stitched. First the main body of the case is stitched using bonded nylon that doesn't deteriorate and holds the case together even if an area of stitching is breached, next the sides or end circles. These two parts are then stitched together using the same bonded nylon to form the case. This method of construction ensures twice the security at all case corners and edges for greater protection and durability.
Both handles and seams are doubly secure by the former being stitched to the seams 1,500 kilo breaking strength webbing, rather than to the body of the case. Protection Racket cases have no inherent weakening or lessening protection at the corners and edges that take the majority of the knocks. The cases are semi-rigid not floppy. The sides of the cases remain upright during insertion & taking out of instrument, and their one-piece construction ensures effortless functionality.
Protection Racket Standard Drum Case with RIMS
- The size shown above refers to the shell size of the drum, the internal dimension of the case takes into account all hardware
- All the tom cases will accept a Tom with shell depth up to 1 inch deeper than the product code depth
- All the RIMS cases are 1 inch larger on their internal diameter to take into account your suspension mounting system. The internal depth of the case is the same.
- Yamaha Y.E.S.S & DW STN mounts DO NOT require RIMS size cases they will fit inside standard cases
- If your SMS protrudes over 1/2 inches from the shell of your drum, you will require a RIMS size case to accommodate
Same Day Music is an authorized dealer of
Protection Racket
products.