Same Day Music is an
authorized Planet Waves dealer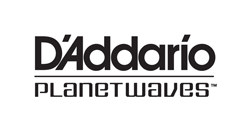 The product of an ongoing collaboration between Ned Steinberger and D'Addario, the NS Capo Tuner combines the widely acclaimed NS Dual Action Capo with a Planet Waves precision chromatic tuner. The first of its kind, the NS Capo Tuner provides accurate tuning at any fret or when clipped on the headstock of your acoustic or electric guitar.
The patented compound action of the Dual Action Capo reduces the force necessary to open and close the capo. It also eliminates side pulling the strings out of tune, a common issue with standard trigger-type capos. Lightweight, accurate and easy to use, simply adjust the micrometer tension knob just enough to eliminate string buzzing and enjoy repeatable in-tune performance at every fret. Designed to fit standard 6- and 12-string guitars.
How To Use:
- Press Power Button to activate tuner. Center green light will flash when power comes on.
- The upper lights indicate sharp conditions in the same manner as the lower lights indicate flat conditions.
- When tuner recognizes the note 'E' the center green LED will flash.
- Tuner will automatically power off after 4 minutes.
Same Day Music is an authorized dealer of
Planet Waves
products.