Same Day Music is an
authorized Planet Waves dealer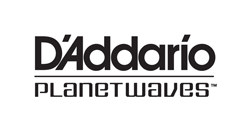 One of the great features of the Planet Waves Humidipak is that it tells you when you need to replace the humidifier packettes by becoming firm to the touch. The Humidipak system allows you to keep your wooden instrument at a constant 45% relative humidity level.
Pride in ownership goes beyond simply protecting an instrument's investment value through thoughtful care. Ideally, you create an atmosphere where old friends age gracefully. You can help your instruments maintain their voice and character. You can preserve their warmth and presence. There's never a wrong time to do the right thing. Planet Waves products help musicians act on their good intentions.
A major concern for musicians is maintaining the proper moisture content for treasured instruments. Guessing when to refill or to adjust a humidifier can perplex even the experts. The revolutionary Humidipak Automatic Humidity Control System makes all the necessary adjustmentsand it does this without water, drips and mess.
The patented Humidipak is the worlds first true two-way humidity system for guitar that maintains the optimum humidity level for wooden instruments: 45% relative humidity. The two-way system means that it actually emits or absorbs moisture as needed to maintain 45% relative humidity. The Humidipak is an automatic system that eliminates maintenance, guesswork and protects cherished instruments. Simply place the Humidipack packets into your guitar, shut the case and let it do the rest.
Same Day Music is an authorized dealer of
Planet Waves
products.