Same Day Music is an
authorized Rhythm Tech dealer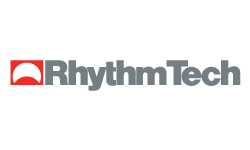 Rhythm Tech is known for introducing some of the most innovative, useful and just plain cool hand percussion instruments the world has ever seen. And they are not resting with the release of the RT7430 Hat Shake G2 Hi-Hat Shaker.
Following in the same path as the Hat Trick G2, the Rhythm Tech Hat Shake G2 is a unique instrument that allows the drum set player to add shaker textures and grooves to the kit. Utilizing the patented G2 clamping system, it slides easily on and off the hi-hat top rod. It also addresses, and solves, one of the longest running percussion issues of all time.
For decades drummers have pined for a hi-hat shaker that cuts. It seems only natural that there would be a simple resolution. But, without enough throw in the hi-hat, and not enough fill in the shaker, previous attempts have all, literally, fallen flat.
The Hat Shake, with its four shaker pods that are actuated with the hi-hat pedal to create a crisp, tight shaker effect, finally unwrap the mystery that drummers have been pondering for ages. It's perfect for articulating interesting patterns so you can do more with your left foot. And best of all, you can actually hear it loud and clear!
Same Day Music is an authorized dealer of
Rhythm Tech
products.