Same Day Music is an
authorized Rhythm Tech dealer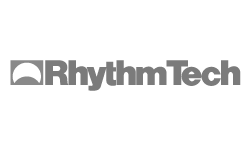 Rhythm Tech RT7350 Protorq Torque Drum Key
Unlike any other drum key on the market: the Rhythm Tech RT7350 Protorq Torque drum key is a must have for any drummer! Plus this package includes the Drum Dial precision drum tuner and the Cannon Percussion SK speed drum key.
The Protorq is a combination torque wrench and drum key that allows players to preselect a tension level for tuning any drum, giving them a super fast way to tune.
By using a thumbwheel with numeric settings, drummers quickly and accurately tune all of their drum lugs without undertightening or overtightening. The Protorq alerts a drummer when a lug has been sufficiently tightened.
Drum Dial Precision Drum Tuner
The Drum Dial precision drum tuner quickly and precisely tunes all drums by accurately measuring drumhead tension NOT tension rod torque. Tension rod torque can be used to tell you when you are over tightening a bolt to prevent thread damage, but is not accurate for drum tuning because of the difference in screw tolerances, plating, corrosion, and thread wear. You can eliminate these problems by using a DrumDial to measure drumhead tension directly from the drumhead, allowing you to precisely tune your drums faster and easier than ever before. DrumDial has been designed and manufactured to the highest quality standards with all the key features you would expect from the best drum tuner available. Get the tuner that really works, get a DrumDial and make it possible for your drums to consistently sound great!
Drum Tuning Just Got Easier!
Timpani, snare drums, rack toms and bass drums are all easily tuned without even hitting the drumhead. DrumDial does this by measuring Timpanic Pressure - not tension rod torque. All drum users will appreciate the ability to accurately tune their drums, again and again, especially in loud environments.
Cannon Percussion Speed Drum Key
The Cannon Percussion speed drum key allows you to quickly add tension to any drumhead. The speed drum key is a must have to any drummer.
Same Day Music is an authorized dealer of
Rhythm Tech
products.