Same Day Music is an
authorized Rane dealer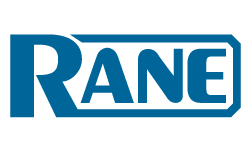 Z-Trip's Limited Edition Sixty-Two Z Mixer is functionally identical to Rane's Sixty-Two with added bonuses:
- Face plate design by Shepard Fairey.
- Purple and yellow accents.
- Includes custom purple cables.
Z-Trip
Z-Trip was one of the first premier DJs to embrace the Rane TTM 56 as mixer of choice. He advanced further with the TMM 57SL, and now gets his own version of Rane's best turntablist mixer, the Sixty-Two Z.
"Every DJ dreams of designing a mixer," reveals Z-Trip. "The Rane Sixty-Two Z is my dream realized -- it has everything I want in a mixer. Only Rane and Serato could help build such a versatile machine and interface."
About Z-Trip
Z-Trip is a musical pioneer and revolutionary, seamlessly blending genres to electrify dance floors around the globe. His sold out shows have included: Coachella, Electric Daisy, Big Day Out, and Bonnarroo to name a few. As a DJ, artist and producer he continues to push boundaries. Z-Trip's produced remixes for Michael Jackson, Daft Punk, Beastie Boys, Nirvana, Kasabian, DJ Shadow, Missy Elliot, and many others. Z-Trip is a legendary party rocker, producer and DJ hero. He's proud to present the Rane Sixty-Two Z mixer.
Turntablism is alive and more creative than ever. Rane and Serato are proud to be supporting partners in that creativity with the introduction of the Rane Sixty-One and Sixty-Two mixers for Serato Scratch Live. For more than a decade, artists have chosen innovative Rane instruments to advance their art and three generations of TTM series mixers have been the top pick for many of the world's best performers. These mixers more tightly integrate performers, music, software, and hardware. The artist adds the passion, imagination and skills.
The Sixty-Two is a plug-and-play package supporting two computers, two-deck digital vinyl simulation, SP-6 sample player, software and hardware effects and all the record and playback channels you need. Software controls for Library, Loops, Cues and SP-6 are laid out for fast and intuitive access. Choose the Sixty-Two and join a community of users dedicated to advancement of the art.
The Sixty-Two mixer supports both analog and Digital Vinyl Simulation (DVS) playback. The mixer is bundled with Serato Scratch Live and includes a fully integrated MIDI controller for software controls.
A typical setup includes operation with two Scratch Live DVS channels, SP-6 sample player on an independent USB Aux playback channel and Software effects enabled on the USB digital insert in the FlexFx loop. This setup also allows recording PGM1 post-fader, PGM2 post-fader and the Main mix.
If you are looking for the same bullet-proof construction, pristine audio quality and integrated 20-channel sound card, but prefer to use your own MIDI controller with outboard software or hardware effects and a single computer, consider the Rane Sixty-One mixer.
The Sixty-Two is available with all the same functions in two cosmetic versions:
- Standard Rane Sixty-Two mixer with blue and gray accents.
- Z-Trip's Limited Edition Sixty-Two Z with purple and yellow accents. The face plate design is by Shepard Fairey, and includes custom purple cables.
(This is the version listed here.)
Same Day Music is an authorized dealer of
Rane
products.
Analog Inputs
4 Stereo unbalanced RCA jacks
-
Phono or Line level input
Rear panel switches for each input
-
Phono Response
RIAA +/-1 dB, Gain: 30 dB at 1 kHz
-
Max Phono Input
150 mV
-
Max Line Input
4 Vrms
ADCs
24-bit, 48 kHz; Dynamic range 101 dB A-weighted
DACs
24-bit, 48 kHz; Dynamic range 107 dB A-weighted
Digital Signal Processing
48 kHz, 32-bit floating point
USB Audio
Six Stereo Record, Four Stereo Playback; 48 kHz, 32-bit floating point
FlexFX Return Stereo unbalanced 1/4" TS (tip-sleeve) phone jack
-
Send
Stereo unbalanced 1/4" TS phone jack
Mic Input
Balanced 1/4" TRS & XLR combination jack
-
Tone Controls
2-band, High and Low
-
Mic-Line level switch
Choose Line to connect wireless receiver
Line Outputs: Frequency Response
20 Hz to 20 kHz +/-0.25 dB, Line in to
Line out
:
-
THD+N
<0.01 re 0 dBFS, 20 to 20 kHz, 20 kHz BW
-
Unbalanced jacks (RCA & FlexFX)
Maximum 4 Vrms
-
Balanced jacks (Main and Booth)
Maximum 8 Vrms
Internal Universal Power Supply
100 to 240 VAC, 50 Hz to 60 Hz, 15 W max
USB Power
Mixer is self-powered
Unit Size
: 14.25" x 10.5" x 4" (36.2 cm x 26.7 cm x 10.2 cm)
-
Weight
10 lb (4.3 kg)
Shipping Size 7.75" H x 15" W x 19.25" D
(19.7 cm x 38.1 cm x 49 cm)
-
Weight
14 lb (6.4 kg)
Scratch Live System Requirements
PLEASE NOTE:
These are the minimum requirements to run Scratch Live. For best performance and for use in professional situations we recommend you buy a higher spec computer. We also recommend Intel processors.
- Available 2.0 USB port.
- 1024 x 768 screen resolution.
- 5400 RPM hard drive. 7200 RPM for high-resolution audio playback.
- 2 GB RAM (a large library will like more RAM).
Mac
- Intel 1.83 GHz Core Duo or better.
- OSX 10.5.8 or higher.
WINDOWS
- Intel processor, 2.2 GHz Core Duo or better.
- Windows XP with Service Pack 3 or higher.
- Windows Vista with Service Pack 2 or higher.
- Windows 7, recommended over Vista.
Note 2:
If you are using Scratch Live 2.x's more system intensive features such as DJ FX or AUX Deck plugins and are having issues you may need a higher spec computer for best results or make sure you have optimized your system: Windows 7 and Vista / Mac OS X.
Same Day Music is an authorized dealer of
Rane
products.