Same Day Music is an
authorized Rane dealer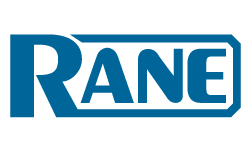 The SL2 gives you the freedom to take your entire digital music collection on the road with advanced Serato features that add extra creativity to your DJing. This intuitive system replicates the traditional DJing experience for "real feel" usability.
The Rane SL2 USB 2.0 interface connects one or two standard vinyl or CD turntables to your computer using a single USB cable and audio connections to line inputs on your DJ mixer of choice.
This system includes Serato DJ software and is compatible with Scratch Live. Rane's Core Audio and ASIO drivers connect to other popular DJ and DAW software. This package includes two 12" Serato Control Vinyl records, two Serato Control CDs, USB cable, and RCA audio cables to your mixer.
Includes Serato DJ Software
Rane is pleased to announce that products which previously included Serato Scratch Live software are now fully supported by and include Serato DJ software. DJs currently using Serato Scratch Live with supported Rane hardware have the option to migrate to the new and improved Serato DJ free of charge. If you're familiar with Scratch Live, the transition to Serato DJ is easy and intuitive. Serato DJ is a free upgrade supporting the Sixty-One, Sixty-Two, Sixty-Eight, SL2, SL3, and SL4.
Serato DJ provides support for DVS (digital vinyl system), iZotope FX, Sync, Slip Mode, more Cue points, jump-to-loop, an improved 24-slot sampler and takes advantage of the high performance, ultra-low latency Rane ASIO and Core Audio drivers. Both programs share compatible song libraries, the same general workflow and deck layout.
Upgrading is optional -- Serato Scratch Live will still work with the Sixty-One, Sixty-Two, Sixty-Eight, SL2, SL3, and SL4. You can have both programs installed, and use one or the other. You can also use the included Core Audio and ASIO drivers to run any other popular DJ and DAW software program you like.
Ultra-Low-Latency Core Audio and ASIO Drivers
Rane's ultra low latency, multi-client ASIO and Core Audio drivers set the standard for USB streaming devices, working with all the major DJ and DAW software programs.
Rane ASIO (PC) and Core Audio (Mac) drivers allow use with multiple third-party software applications supporting Core Audio or ASIO. ASIO and Core Audio drivers are multi-client, meaning they allow multiple applications on a computer to share the device at the same time. When using a Rane product with Serato Scratch Live, proprietary Serato Audio Research drivers are used in place of Rane ASIO and Core Audio drivers. These drivers are used when Scratch Live is not running.
Take these industry-standard drivers and unleash your Rane audio device on any professional software package of your choice. These drivers are fast and reliable, designed for professionals with demanding needs.
Compatible with Serato Scratch Live software
For legacy users, Serato Scratch Live provides a tight and authentic digital vinyl system with its unique, non-time-based Serato Noisemap control signal. Organize and browse your music collection, load music files onto Virtual Decks for playback, manage Cues, Loops and Samples, and add powerful DJ Effects
The Serato Video software plug-in for Scratch Live adds the ability to playback, mix and add effects to video files. Serato's Bridge plug-in allows you to record your Serato DJ performances as Ableton Live Sets, and play Ableton Live Sets with your turntables or CDJs.
CD or Phono Input with 3Vrms Input/Output
The SL2 accepts turntable outputs or CD line input levels with a rear panel switch. The RIAA phono equalization in the SL2 is extremely accurate, for the best sound from your vinyl. The SL2 accepts 3Vrms inputs from CD decks without clipping, and outputs 3Vrms to the mixer without clipping. Other interfaces can't handle this much signal.
Rugged and Compact Die-cast Design
A rugged die-cast design ensures your SL device is road-worth and able to take a beating. A Kensington Security slot allows your device to be locked-down with a security cable.
Add an Optional Power Supply for Playing Regular Vinyl and CDs
The Rane RS6 power supply is an optional accessory for the SL2. Customers in the USA may purchase from Rane. Some local electronic stores may have a suitable supply. The power supply is regulated 7.5 volts DC, 1 amp, using a P6 type barrel plug. Any substitute must meet these specifications.
Want to play regular vinyl and CDs through your Rane SL2? The SL2 must be powered by USB or the optional external power supply for the DECK THRUs to work, which are turned on and off in the driver Control Panel.
If external power is not connected, the SL2 draws its power from the USB port. Plugging in an external supply removes the power drain from the USB port. Power switching is automatic and the SL2 continues to operate uninterrupted as long as a power source is available.
To remove a laptop and keep a set going with regular vinyl or CD:
- Plug in an optional external power supply and the yellow POWER indicator lights on the SL2.
- Activate the DECK THRUs in the control panel.
- Unplug the USB cable from the computer, and your turntable and mixer continue to play.
Galvanic Isolation Separates Computer Noise from Audio
Units without galvanic isolation are susceptible to noise from connected computers. Galvanic Isolation guarantees audio from your mixer and decks is actively isolated from USB and power sources, eliminating ground loops and computer noise. Connect your device in any environment with confidence that it will be noise-free.
Guaranteed Love
Rane offers a 3-year limited USA warranty for all registered products. Rest assured, when you buy new Rane gear, Rane has you covered with free no-hassle technical support. When you call Rane's friendly and knowledge support team during business hours, you'll immediately reach a real human being. No robot phone menus, ever!
Awards:
- 2012 DJ Mag Tech Award Winner for Serato Scratch Live "Best Digital Vinyl System."
- 2012 DJ Mag Tech Award Winner for Serato Video "Best Audiovisual Product."
- 2013 DJ Mag Tech Award Winner for Serato Scratch Live "Best Digital Vinyl System."
Features:
- DJ with music files on your computer using Control Vinyl, Control CD or MIDI
- Inputs for two-deck mixing -- connect two turntables or two CD decks selected via the rear panel switch
- Two software-switchable analog Thru connections for regular vinyl or CD
- Studio-grade phono preamps
- High-quality 24-bit audio with software-selectable 44.1 or 48 kHz sample rate
- Galvanic isolation guarantees audio is actively isolated from USB and power to eliminate computer noise and interference
- Compact and ultra-rugged hardware for portability and simple setup
- Bus power from USB port or with optional external RS6 power supply
- Advanced, low-latency USB 2.0 drivers
- ASIO and Core Audio Drivers for compatibility with third-party software
- Creative DJing features: cueing, looping, keylock, sample player and DJ-FX
- Intuitive file management with crates, easy file and iTunes playback migration
- Multiple modes for waveform display and library browsing
- Built-in recording interface for archiving vinyl
The SL 2 advances the technology found in the original SL 1, with these improvements:
- CD / Phono input switch on the SL 2 box
- Superior sounding 24-bit converters
- Hotter 3 Vrms input and output
- 44.1 or 48 kHz sample rate selected in software
- ASIO / Core Audio drivers for 3rd-party support
- Smaller and more compact die-cast design
Same Day Music is an authorized dealer of
Rane
products.
USB Audio:
- Interface: USB 2.0 High Speed
- Power Requirements: 300mA, 5.0 Volts
- Audio Channels: Four Record and Four Playback
- Device Latency: 1.4 ms @ 44.1 kHz and 1.3 ms @ 48 kHz
- Sample Rate Selection: 44.1 / 48 kHz selected in software control panel
Frequency Response:
- 44.1 kHz Sample Rate: -0.5 dB @ 20 Hz, -1.22 dB @ 20 kHz
- 48 kHz Sample Rate: -0.5 dB @ 20 Hz, -0.40 dB @ 20 kHz
Optional External Power Supply: 1060 mA, 7.5 Volts
Line Inputs:
- Unbalanced RCA with CD / Phono switch
- Phono Maximum Input: 70 mV rms @ 1 kHz
- Phono Gain: 33 dB at 1.0 kHz
- Line Level (CD) Maximum Input: 3 Vrms
Line Outputs:
- Unbalanced RCA
- THD+N: 0.007% @ 1 kHz
- Maximum Output: 3 Vrms
- Dynamic Range: 101 dB A-weighted analog in to analog out
DACs Dynamic Range: 104.5 dB A-weighted
Weight and Dimensions:
- Unit Size: 5.5" x 5" x 1.3" (14.1 x 12.5 x 3.3 cm)
- Shipping Size: 14" x 14" x 4" (36 x 36 x 10 cm)
- Weight: 5 pounds (2 kg)
Same Day Music is an authorized dealer of
Rane
products.