Same Day Music is an
authorized Roland dealer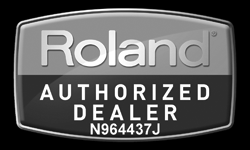 The Cube-15XL offers 15 watts of power through an 8-inch high-performance custom speaker. There are two discrete channels onboard, clean and lead, with three Boss distortion circuits to choose from, including Metal Zone and the Extreme setting. Activating the Power Squeezer allows full gain at low volume. Connect portable music players to the Aux-In jack and jam along with your favourite songs.
Features
- 15-watt guitar amp with 8-inch high-performance speaker
- Two channels: independent clean and lead
- 3 authentic Boss Lead tones, including Metal Zone plus Extreme
- Power Squeezer for full gain at low volume
- AUX-IN jack to connect portable music players
Five amps in one
The Cube-15XL is small and portable yet delivers big-time tone. Five amp types are available for instant selection. The Lead channel provides four aggressive choices: three Boss distortion circuits -- Overdrive, Distortion, Metal Zone -- and Roland's Extreme setting. Each offers its own unique brand of bite while the Clean channel takes you in the other direction with its pure, transparent tone.
Power squeeze
Ever wished you could achieve that awesome full-volume sound at a lower level? Power Squeezer gives you a crushing, full-gain tone even at low volume, so you can experience a dense, overdriven sound without blowing the windows out of your bedroom. Enjoy monster tone at any volume setting, from whisper soft to full blast.
Aux input, record output
You can jam along with your favourite songs by plugging a portable music player into the Cube-15XL's Auxiliary Input or you can use the Record Output to feed your signal directly into an external recorder, shaping your tone with the Cube-15XL's amp models and EQ. The Record Output can also be used as a headphone out for private practice.
Same Day Music is an authorized dealer of
Roland
products.