Same Day Music is an
authorized Roland dealer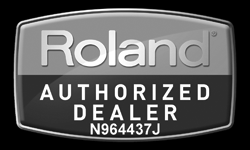 Massive Soundbank + Multitrack Digital Recording + Computer Integration
In the JUNO tradition of great sound, compact design, easy operation and affordable price, the new Roland JUNO-Gi delivers. What propels this synth into another realm is the feature set: over 1,300 fresh sounds, an onboard eight-track digital recorder, and pro-effects created by Boss. Write, record, mix, master, and perform anywhere with the new Roland JUNO-Gi.
Features
- Over 1,300 high-quality sounds optimised for live performance
- Friendly operation with dedicated controls and large display
- Lightweight, compact body with battery compatibility
- 128-voice polyphony
- Intuitive user interface, including dedicated Tone Category buttons and large display
- Full-featured 8-track digital recorder onboard with Guitar/Mic/Line inputs
- Plug in a guitar and play/record with built-in pro guitar effects derived from the Boss GT series
- High-capacity SDHC card slot for data storage and direct play
- Complete mobility when used with a battery-powered PA or amp such as the Roland's BA-330 or KC-110
New sound bank
A new sound library has been created for the JUNO-Gi, with over 1,300 factory selections that cover a universe of instrument types and musical styles. Tone Category buttons help you scan the vast library and locate the perfect sound with ease and speed. New to the JUNO-Gi are Live Sets, which comprise up to four layered tones each -- create your own unique sounds by stacking and/or splitting tones and saving them together as a Live Set. Furthermore, a special Live Set section takes maximum advantage of the JUNO-Gi sound engine for the most advanced synth sounds.
Performance and portability
The JUNO-Gi has been designed with the performer in mind. It provides supreme mobility thanks to its lightweight body and battery-power compatibility (up to three hours of continuous operation with eight NiMH AA batteries), letting you experience the freedom of performance in any environment. Roland's battery-powered amps such as the BA-330 and KC-110 are perfect companions for the JUNO-Gi during street performances.
Performers will also appreciate the JUNO-Gi's friendly front panel, which is covered with hands-on controls, clearly marked and within easy reach. The large screen provides clear visibility and fast navigation, even at bright outdoor gigs.
Digital recording and FX
Pro-recording onboard! The JUNO-Gi's eight-track digital recorder with 64 virtual tracks provides a multi-track studio environment, with dedicated transport controls and mix faders. The recording media is a removable SD or SDHC card, with up to 192 hours of recording time possible when using a single 32GB SDHC card. Also supported is full import and export of track data with a computer. The same pro-performance effects found in the Boss GT-Series are built into the JUNO-Gi, as well as effects designed for vocal processing. Connect a guitar or microphone directly and apply these top-quality effects for instant CD-quality sound as you record.
USB MIDI and audio
The JUNO-Gi's multifunction USB port offers audio and MIDI functionality -- a one cable connection to your computer is all you need to stream audio and MIDI between your favourite music software. When you combine the JUNO-Gi with the bundled Cakewalk Sonar LE 8.5 software, you have a complete digital audio workstation package for your PC. In addition, the MIDI Controller Mode lets you operate the JUNO-Gi as a MIDI master keyboard for controlling external MIDI devices.
Power Supply:
DC 9V (Included) or 8 Rechargeable Ni-MH Batteries (Not Included)*
*Carbon-zinc batteries or alkaline batteries cannot be used.
Same Day Music is an authorized dealer of
Roland
products.