Same Day Music is an
authorized Roland dealer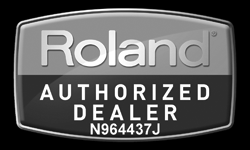 The Roland TD-15KV V-Tour Electronic Drum Set brings the groundbreaking SuperNATURAL sounds and Behavior Modeling of Roland's flagship TD30 drum kit to a much more attractive price and compact size! With the TD-15KV electronic drumset, drummers can experience incredible performance, authenticity, and expression. Roland made this electric drum kit well suited for the stage, studio and practice space.
TD-15 Drum Sound Module with SuperNATURAL
Powered by SuperNATURAL technology, the TD-15 drum sound module gives the Roland TD-15KV drum set outstanding playability, superb expressiveness, and pro-level operation. Powerful and affordable, this V-Drums sound engine is ideal for both the live stage and recording studio.
Lightweight V-Pad PDX-100 for Snare and Floor Tom
As the snare and floor tom, the TD-15KV equipped with the new PDX-100, a lightweight 10-inch mesh head V-Pad with an advanced dual-trigger sensor, a metal rim hoop, a tensionable head, and a compact casing. For perfect positioning, the dual-mounting capability increases the Roland TD-15KV's setup versatility.
Attractive Chrome-look V-Pad for Rack Toms
The PD-85BK 8-inch dual-zone V-Pad for toms features Roland's acclaimed dual-triggering technology, resulting in more consistent and accurate sensing between the head and rim. Built tank-tough and ready to take a pounding, the mesh head V-Pad sports a cool black finish with chrome bracket. Used in conjunction with the TD-15KV's sound module, the pad lets you play rimshots, and the sound will change naturally depending on the strength of your stroke.
Superb Hi-hat Expressiveness with V-Hi-Hat
With eyes closed, drummers will think they're playing a regular two-piece hi-hat. But examine the innovative VH-11 floating hi-hat, and you'll see that it's actually comprised of one floating cymbal pad atop a fixed lower base. Great for fast setup and easy transport, the VH-11 mounts on conventional hi-hat stands, and provides a similar playing feel to a two-piece hi-hat. *Hi-hat stand not included.
Acclaimed V-Cymbals for Crash and Ride
With optimized weight-balance and sensitivity, the CY-12C for crash provides the TD-15KV electronic drum set with a natural swinging motion and accurate triggering for consistent crash performance, including choke control. As a ride cymbal, the CY-13R offers an enlarged bow area and a realistic playing feel, with accurate three-way triggering for edge, bow and bell.
Natural-Feel Kick Pad
With new mechanics and a cloth-designed bass drum head, the KD-9 provides great feel, dynamic response, accurate triggering and solid playability even with using a double pedal. It's also easy and quick to set up. *Kick Pedal not included.
Custom Stand for V-Tour V-Drums
Designed for the Roland TD-15KV V-Tour electric drum set, the MDS-9V is a stable four-leg drum stand with adjustable ball clamps for cymbal arms/snare mount and tilt mechanism for hi-hat mount arm. You can adjust the position of the cymbals and toms freely for the ideal ergonomic setup.
Features:
- New sensing technology with Behavior Modeling provides an expressive and natural drumming experience
- Diverse sound library covers a wide variety of musical genres
- Professionally recorded backing songs onboard, ideal for play-along practice and performance
- QUICK EDIT buttons provide instant editing control over tuning, muffling, and snare strainer
- Practice features include Quick Record/Quick Play, plus a unique COACH function that helps players of all levels build drumming skills effectively
- Large LCD and icon-driven user interface for easy operation
- Assignable CLICK out, illuminated value dial ring, and function buttons enhance professional live use
- USB function provides direct connectivity to computer applications, as well as data backup and playback of WAV and MP3 audio songs
- New lightweight mesh PDX-100 V-Pads for snare and floor tom
- Superb hi-hat expressiveness with VH-11 V-Hi-Hat
- Chrome-look mesh PD-85BK V-Pads for high toms
* Kick Pedal not included, * Hi-hat stand not included
Same Day Music is an authorized dealer of
Roland
products.
- Drum Sound Module: TD-15 x 1 (cable harness and module mount packaged with module)
- V-Pad (Snare, Tom3): PDX-100 x 2
- V-Pad (Tom1, Tom2): PD-85BK x 2
- V-Hi-Hat: VH-11 x 1
- V-Cymbal Crash: CY-12C x 1
- V-Cymbal Ride: CY-13R x 1
- Kick Pad: KD-9 x 1
- Drum Stand: MDS-9V x 1
- Extra Trigger Input Jack: 2 (CRASH2, AUX)
- Accessories: Drum Key, Setup Guide
- Dimensions (WxDxH): 51-3/16 x 47-1/4 x 49-1/4 inches
- Weight: 57 lbs. 6 oz.
Same Day Music is an authorized dealer of
Roland
products.