Same Day Music is an
authorized Seymour Duncan dealer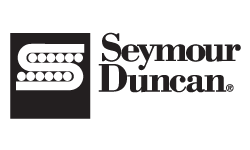 If you love the way your acoustic sounds and just want to amplify that sound then the Seymour Duncan SA3HC Hum-Canceling Woody Acoustic Guitar Pickup is for you. This soundhole pickup can be mounted very quickly and easily and is completely free of hum, so you get uncolored acoustic sound. The Woody HC pickup from Seymour Duncan offers a moderate response that gives you plenty of amplification while allowing your guitar to blend nicely with vocals and other instruments.
Seymour Duncan designed this pickup to fit in nearly any acoustic guitar's soundhole, with a radius range from 3.85 - 4.10 inches. You won't find a better sounding acoustic pickup at this price anywhere. Check out a Seymour Duncan Woody HC and you'll be glad you did.
Features:
- Quick-mount, passive, magnetic soundhole pickup
- Hum-canceling
- Moderate output
- Instant-mount
- Housed in maple cover and double potted
- Warm and rich tone with no 60-cycle hum
- Great for strumming and delicate fingerstyle playing
- Includes studio-quality 14' cable
- Works with any guitar amplifier (acoustic guitar amp preferred), or plugged directly into P.A. systems or mixing consoles
Same Day Music is an authorized dealer of
Seymour Duncan
products.