Same Day Music is an
authorized Snagg dealer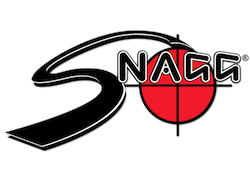 If stolen or lost, your missing asset can be scanned by dealers or law enforcement and the SNAGG RFID Microchip will positively identify it as belonging to you, even if the thief has removed or altered the item's original serial number. When activated by an RFID scanner, the chip transmits a unique code that can be tracked right back to you. It's that simple!
A worldwide network at your service
The SNAGG RFID Microchip provides positive identification of your prized guitar, bass, bicycle, weapon, tool, etc. Also works with electronics & studio equipment. Once installed, you simply register your SNAGG-equipped asset with the SNAGG website. Registration is free and you stay registered for life. If you sell your asset, you can easily (and officially) transfer your registration to the next owner directly from the SNAGG website.
SNAGG maintains the most complete worldwide database for ownership history and recovery of registered assets. If your instrument is stolen or lost, log on to the SNAGG web site and report the event. Your report becomes immediately available to all SNAGG site users (owners, dealers & law enforcement) so they can help you recovering it! And Snagg achieves a 35% recovery rate.
SNAGG RFID Microchip prevention devices are factory-installed in Category 5 Surfboards, Carvin Guitars, Baker, DeTemple and Fender Custom Shop guitars. SNAGG has enlisted the aid of the California Secondhand Dealer Investigators Association and the National Association of Property Recovery Investigators in the design of SNAGG's internet database.
The SNAGG Microchip requires no onboard power source, and won't affect the sound of even the most delicate assets.
Same Day Music is an authorized dealer of
Snagg
products.
- RFID Microchip; cardboard insert with instructions, RFID serial number.
- Weight is 1 oz. RFID Microchip has a life expectancy of over 75 years.
Same Day Music is an authorized dealer of
Snagg
products.