Same Day Music is an
authorized Takamine dealer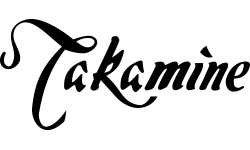 The Takamine G340SC Acoustic Guitar is a dreadnought instrument with comfortable cutaway access to the upper frets, and a solid spruce top & mahogany back and sides for spectacular tone. The G340SC also provides a rosewood fingerboard, abalone inlays and distinctive gold tuners.
About G Series
The G Series offers more sizes, colors, woods than in any other family of models that Takamine offers. Made to their strict specifications, G Series instruments represent exceptionally good value.
Over a dozen distinct dreadnought models are included in the G Series, many with solid Spruce tops. There are cutaway and non-cutaway models, 12-strings, straight acoustics and acoustic-electrics, plus a wide choice of colors. There are also a selection of models with the smaller NEX and FXC body shapes, ideal instruments for vocal accompaniment. The G Series also includes several classic guitars that offer impressive performance at a very affordable price.
Takamine Company History
Nestled at the base of Takamine Mountain in Sakashita, Japan, Takamine Guitars have over 40 years of history dedicated to innovation and improvement to the art and craft of guitarmaking. What first began as a small family business has evolved into one of the leading guitar manufacturers In the world, depended upon by some of the best players and biggest names in the music industry.
So what's the deal? Why are there so many Takamine players? Because they've earned your respect. Takamine has made technological advancements that have surpassed other guitar makers. Takamine prides itself in their dedication and loyalty to fine luthiership and it is shown through each Instrument the company makes.
Takamine had its early beginnings while guitar playing and music was gaining popularity in Japan during the early 60's. As their business grew they saw the need to develop their skills and attract design and manufacturing talent. One of the most important additions to the company was one Mr. Mass Hirade.
Hirade joined Takamine in 1968, and made great improvements upon design and build quality, and set forth with his staff to energize and strengthen the business. The factory began producing their world class "Classical" that to this day still carry the Hirade name. Through Hirade's dedication and commitment to Takamine, he was able to begin an overseas trading business in 1975. Takamine Guitars were able to reach out to guitar players around the world. Takamine was finally placed in the hands of musicians who had only heard about their great sound and fine craftsmanship.
Takamine Goes Acoustic-Electric
In 1978, Takamine began to introduce acoustic/electric guitars into the marketplace. Takamine acoustic-electric guitars grew to be a leading force in the flat back guitar market. The good word about Takamine was being spread, and musicians worldwide couldn't wait to get their hands on one.
Same Day Music is an authorized dealer of
Takamine
products.