Same Day Music is an
authorized Tech 21 dealer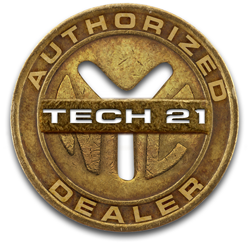 SansAmp Bass Driver DI gives you the warmth, presence, and punch of a miked-up bass tube amp system in a conveniently portable direct box/pedal format. SansAmp Bass Driver DI can be used as a preamp or stomp box with your existing stage rig. You can drive a power amp and speaker cabinets. Or go direct into the mixer of a recorder or PA. You can also plug into a power amp or conventional bass amp and a PA system simultaneously.
The controls offer a broad range of traditional bass amp sounds, including such meaty styles as Bassman and SVT, as well as raunchy, crunchy overdriven sounds that would typically require a multitude of effects units.
Features:
- Presence: controls the amount of definition and upper harmonic content
- Drive: adjusts the overall gain structure and overdrive
- Level: regulates the XLR and effected 1/4" output levels
- Blend: allows you to mix the direct bass signal with SansAmp Tube Amplifier
- Emulation circuitry: particularly useful for basses equipped with piezo pickups
- Bass and Treble: active EQ controls, specifically tuned for bass guitar, that cut or boost +/- 12dB
For studio and live applications, SansAmp Bass Driver DI is engineered with 3 outputs: an effected XLR, and effected 1/4 in., and a parallel, uneffected 1/4 in. The footswitch activates the Tube Amplifier Emulation circuitry. Disengaging the circuitry enables you to use SansAmp Bass Driver DI as a standard active transparent direct box.
Same Day Music is an authorized dealer of
Tech 21
products.
Phantom power operable, or uses optional DC power supply, Tech 21 Model #DC2, or 9V alkaline battery (not included).
Size: 4.5 x 3.5 x 1.5 in.
Weight: 14 oz.
Same Day Music is an authorized dealer of
Tech 21
products.