Same Day Music is an
authorized T-Rex dealer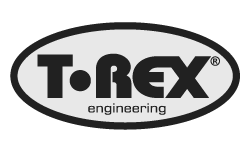 Why Just Play, When You Can Breathe Fire?
If you play metal, hard rock, industrial or any other type of music where distortion rules supreme, do yourself a favour and plug in to Totenschlager. It's a little black box of fire-breathing distortion you'll never want to live without, once you've heard what it can do.
With just three controls -- Level, Gain and Graphic EQ -- Totenschlager is easy to master and adjust on stage. But what this pedal is all about is the positively hellish sound of the distortion it serves up.
Shape your flame
Totenschlager comes with a 3-band graphic equalizer that lets you shape your distortion and create your own signature tone that'll set you apart from other shredders.
Boost the bass for glowing red embers, kick up the mids for unearthly blue tones, or unleash the highs for a searing white heat that will burn through the mix and simply stun your audience.
Part of the T-Rex Tonebug series
Totenschlager is part of the T-Rex Tonebug series, a growing line of pedals that combines the classic T-Rex tone found in their high-end pedals with intuitive, uncomplicated controls - all at a price that any guitarist can afford.
So if you really want to serve the heavy music you play, add Totenschlager to your pedal board. You'll enter a whole new realm of distortion glory.
Same Day Music is an authorized dealer of
T-Rex
products.
- Input Impedance @ 1KHz: Higher than 1 M Ohm
- Output Impedance @ 1KHz: Lower than 1 K Ohm
- Power supply: 9V DC
- Minimum Power supply Voltage: 8,5V DC
- Maximum Power supply Voltage: 12,5V DC
- Current Draw @ 9V DC: 15 mA
- Maximum input signal Vp/p: 3,2 Vp/p
- Battery Type: 9V battery 6F22 Alkaline
- Battery Life: 8 to 12 Hours
External connectors:
- Input Jack
- Output Jack
- 9V DC Jack (center pin negative)
Controls:
- On/Off
- Gain
- Low
- Mid
- High
- Level
Measurements:
- Depth: 120 mm
- Width: 78 mm
- Height: 60 mm
- Weight (excl. battery): 0,403 Kg
Same Day Music is an authorized dealer of
T-Rex
products.