Same Day Music is an
authorized T-Rex dealer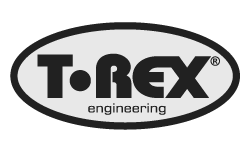 In the beginning, there was overdrive...
Not distortion. Certainly not fuzz. But overdrive - that almost miraculously warm, saturated sound of one vintage tube amp pushing the next one just a little too hard. It's what the blues are made of. And it's what created rock and roll. In fact, it's the First Foundation of just about every style of guitar playing out there. And now it's yours, with the ToneBug Overdrive.
Simply gorgeous
ToneBug Overdrive is a masterpiece of simplicity, offering just the controls you need to give your sound the unmistakable warm edge that's the hallmark of every guitarist that's ever meant anything to rock and roll. You get a Gain control for setting the amount of overdrive, a Tone control for tuning the timbre of your gain, and Level for making sure your overall volume is right. It's neither more nor less than everything you need.
T-Rex tone
What sets ToneBug Overdrive apart from other pedals out there is this: legendary T-Rex tone. It's the same tone that's made the top-end pedals such a huge success - and a fixture on the pedal boards of a long list of guitar greats (see the website for recent T-Rex sightings). Try ToneBug Overdrive today, and discover the sweetest vintage overdrive you'll ever hear.
Same Day Music is an authorized dealer of
T-Rex
products.
Specifications
Input Impedance @ 1 KHz: Higher than 1 M Ohm
Output Impedance @ 1 kHz: Lower than 1 K Ohm
Power supply: 9V DC
Minimum Power supply Voltage: 8V DC
Maximum Power supply Voltage: 12.5V DC
Current Draw @ 9V DC: 7 mA
Maximum input signal Vp/p: 3.2 Vp/p
Battery Type: 9V battery 6F22 Alkaline
Battery Life: 12 to 16 Hours
External connectors: Input Jack. Output Jack, 9V DC Jack (center pin negativ)
Controls: On/Off, Level, Gain, Tone
Depth: 120 mm
Width: 78 mm
Height: 60 mm
Weight with Power supply: 0.403 kg
Designed by the T-Rex guitar geniuses in Denmark with a 2 year unconditional warranty
Same Day Music is an authorized dealer of
T-Rex
products.