Same Day Music is an
authorized T-Rex dealer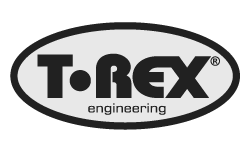 Introducing Tremonti Phaser, a classic phase shifter for T-Rex's time Warped. Swirling. Twisted. Spacey. It isn't easy finding words to describe the sound of a classic phase shifter. But the last 30 years of rock music wouldn't be the same without it, and each age of rock and roll has had its own master of shape-shifting sound.
Signature sound
To create the T-Rex phase-shifter, T-Rex teamed up with one of their time's masters: Alter Bridge and former Creed guitarist Mark Tremonti. A devoted T-Rex user, Mark was looking for the perfect phaser to add to his onstage arsenal, and they've come up with a pedal he's proud to endorse. Tremonti sets a standard for gorgeous phased sound.
Perfect control
Tremonti Phaser delivers everything you expect in a phaser and then some. The Stage switch lets you choose between a raw, vintage-sounding effect and a richer, more modern swirl. And the ingenious Bite knob adds a sexy overdrive edge to any setting. Fast or slow, deep or shallow, vintage or modern, Tremonti Phaser delivers extraordinary-sounding phased modulation that will take your playing to another world.
Same Day Music is an authorized dealer of
T-Rex
products.
Specifications
- Input Impedance @ 1 KHz: 464 kOhm
- Output Impedance @ 1 kHz: 37 Ohm
- Power supply: 9V DC (Power tool 9)
- Minimum Power supply Voltage: 8.5V DC
- Maximum Power supply Voltage: 12.5V DC
- Current Draw @ 9V DC: 81 mA
- Maximum input signal Vp/p: Adjustable
- External connectors: Input Jack. Output Jack (L), Output Jack (R), 9V DC jack
Controls: On/Off, Level, Depth, Rate Bite, 4 stage / 8 stage switch
- Depth: 120 mm
- Width: 100 mm
- Height: 55 mm
- Weight with Power supply: 0.430 kg
- Designed by the T-Rex guitar geniuses in Denmark with a 2 year unconditional warranty
Same Day Music is an authorized dealer of
T-Rex
products.